St Peter's takes its responsibility for the care of its students very seriously. There is always someone on hand to whom students can turn for confidential advice whatever the problem or concern.
The Health. Wellbeing and Welfare Team includes both senior and junior members of the College, who work closely with each other to ensure that an appropriate range of expertise and help is available.
Matters of general concern are discussed at termly meetings, to which the College Doctors (from the Jericho Health Centre), the College Nurse, a representative from the University Counselling Service, MCR and JCR representatives and a representative from the University Disability Service are invited.
In an emergency please dial 999 or phone the Porters' Lodge at (+44) 01865 278900.
Health, Wellbeing and Welfare Team
Face-to-face or virtual support is available. Email someone on our team to make an appointment.
Our resources
Click to expand the information below and learn more about the resources available for health, wellbeing and welfare.
In an emergency, dial 999 or contact the Porters' Lodge (+44) 01865 278900.

St Peter's students ourselves, we are easy to find around College and are always happy to chat. We are nonjudgmental and are happy to email or chat informally.

JCR and MCR Welfare Representatives

Welfare Reps are there to support you. Feel free to contact us directly if it would help to speak with a peer.

Aman de Silva - JCR Welfare Lead

Rhea Score - JCR Welfare Representative

George Roberts - JCR Welfare Representative

Lara Hankeln - MCR Vice President (Welfare Responsibilities)

Julia Gustavsson - MCR Welfare Representative

Nudrat Nawar - MCR Welfare Representative

Peer Supporters


Peer supporters are there to listen if you ever feel you need to talk about anything, no matter how big or small. Work worries, relationships or issues at home: the peer support team are on hand to lend a listening ear.

Benedict Okungbowa -

Togetherall provides free online support 24/7. This service is available to all students with an active University e-mail address and can be accessed from anywhere via a web browser.

There are several online self-guided programmes which we can all refer students to, including:

Sleep difficulties
Stress
Assertiveness
Procrastinating
Self-harm
Coping with grief and loss
Depression (and other conditions)

To join, students should go to https://togetherall.com/en-gb/ and Register under "I'm from a university or college" with their Oxford e-mail address.

Disability affects everyone differently. At St Peter's, we're dedicated to making sure that everyone has the best possible chance to succeed, regardless of disability.

St Peter's welcomes students, staff and visitors with disabilities and we aim to make as much of the College and its buildings accessible as we can. We have a number of wheelchair-accessible accommodation units available for student use, and most of the key facilities within College have step-free access. We are currently reviewing the provision of access across the College site. The college works with the University's Disability Advisory Service to seek to support all students with disabilities at the College.

Disability Lead

Eleanor Tingle (she/her)
Dean for Welfare
eleanor.tingle@spc.ox.ac.uk
+44 (0)1865 278865

Disability Coordinator

Catherine Whalley (she/her)
College Registrar
catherine.whalley@spc.ox.ac.uk
+44 (0)1865 278864

The College has two nominated contacts at the University's Disability Advisory Service:

Pauline Graham (pauline.graham@admin.ox.ac.uk​)
​
Suzi Hughes (suzi.hughes@admin.ox.ac.uk) (mental health and autism)

Disability Rights UK also has a free student helpline, which provides advice to disabled students who are studying in England (+44) 0330 995 0414.

The St Peter's Welfare team is committed to actively providing support to our BAME students. 

As well as those resources listed elsewhere on the St Peter's Website, the following may be useful:

Students of colour

The University Counselling Service regularly facilitates this group which provides a unique place of refuge and safety for students to reflect on issues that may impact their academic and social experience at Oxford. Any issue may be explored in this confidential and supportive setting, which may include academic pressure, racism, relationship problems, and so on. Attending this group will provide opportunities to learn from and develop with your peers.

Graduate and undergraduate students of colour are welcome. The group consists of six participants and is facilitated by two members of staff from the counselling service who are also persons of colour. Please email counselling@admin.ox.ac.uk to ask about the next group. You will need to commit to attending all 4 sessions, each lasting 90 minutes.

Online and UK resources

Black Minds Matter UK – Aims to make mental health support accessible for Black people in the UK. Provides therapists, support groups, and mentorships - fill in an inquiry form and Black Minds Matter will contact you via email. Further, this organisation holds a fund that goes towards any costs of your support.

Mind – help for mental health problems. Information on living with a mental health problem, and how to access support. If you're from a BAME (Black, Asian and minority ethnic) community, there may be groups in your area for people from your community. Your local Mind may offer this type of support, or you can search Mind's peer support directory for other local services.

Young Minds – Racism and mental health - Information and resources on racism and mental health,

EqualityHumanRights.com – Know your rights, find out more about your rights.

Stop Hate UK – Confidential and accessible support for victims and witnesses of hate crime. Call Hate Out: a 24-hour support service for young people under 18 experiencing or witnessing a hate crime - call 0808 801 0576 or text 07717989025.

MentalHealth.org – BAME and mental health. A useful information page on the mental health requirements of BAME communities, and how they are affected by issues such as racism and discrimination.

Black Thrive Lambeth – Black Thrive is a partnership of organisations based in Lambeth, aiming to support the mental health of the area's Black community. I don't know if we have any Peterites from Lambeth, but they have some Zoom drop-ins for discussions on Black mental health.

Nafsiyat Intercultural Therapy London – This is a North London intercultural therapy service, which offers free short term therapy upon referral.

Sharing Voices Bradford – a Bradford based mental health organisation, specialised in supporting ethnic minority communities.

Black Health Initiative Leeds – Offers free counselling for African, African Caribbean,and Dual Heritage people. Based in Leeds. Contact: +44 0113 3070300 or admin@bhileeds.org.uk.

The Black, African and Asian Therapy Network – A large list of mostly private BME UK professional therapists and counsellors, with information on their qualifications and background. Some offer cheaper prices for students and those on lower incomes.

The St Peter's Welfare team is committed to actively providing support to our LGBTQIA+ students. For a full list of College and University welfare support, please see the welfare section of the College website

As well as those resources listed elsewhere on the St Peter's Website, the following may be useful.

The LGBT Foundation – A nationwide charity providing advice, resources, and advocacy.

Stonewall – Providing resources and organisational links for people across the LGBTQIA+ community, whether in general terms or pertaining to specific communities and their experiences, e.g. BAME/POC and queer people with disabilities.

Gendered Intelligence – Support and resources for trans people, their families, and for organisations.

MindLine Trans+ (0300 330 5468) – A UK-wide helpline run by and for trans, non-binary, and gender-diverse people. A free and confidential listening service, available Mondays and Fridays from 8pm to midnight.

Black Girl Dangerous – An online magazine that amplifies black queer and trans voices through articles, blog posts, and podcasts. The sites are no longer updated, but there is an extensive archive of material.

The Terrance Higgins Trust – Advice and resources about HIV and sexual health more broadly.

'It Gets Better' Project – Stories of hope from LGBTQIA+ people and their allies, including public figures and those who have gone on to be successful in their fields. Searchable to find stories that pertain to particular groups or experiences (categorised into 'bisexual', 'gay', 'lesbian', 'queer', 'transgender').

Details of the Counselling Service provision can be found here. Students wishing to access the Counselling Service may do so by emailing counselling@admin.ox.ac.uk. You will then be sent a form to complete, after which the Service will contact you to arrange support.

Alternatively, the Dean for Welfare or another member of the College Health, Wellbeing and Welfare Team can help you to access the Counselling Service.

There is a specialist University service for those who have been impacted by sexual harassment or sexual violence. Details can be found on the University website.

Separate provision is available for students accused of sexual violence. Details can be found on the University website.

Outside term time, the College does not provide a full welfare service. However the Dean for Health, Wellbeing and Welfare is available to provide support during normal working hours. Any student of the College can contact the Chaplain or the Tutor for Graduates (Prof Marina Mackay) by email, though they should not expect an immediate reply.

The Student Finance Officer (Ms Katie Pullen-Rowland) and the College Office team are available during normal working hours. College tutors do not work scheduled hours during the vacation. If necessary they may be contacted by email, but tutors may well be away and might not be in a position to respond.

Students residing in College accommodation during vacations who find themselves in difficulty should, in the first instance, contact the Porters' Lodge, or phone the emergency services (999).

For medical matters, contact the Jericho Health Centre (+44 (0)1865 311234; for opening times see the practice website); or NHS Direct (111; 24h, 7 days a week service). The College nurse does not work in the Vacations.

The University Counselling Service is open Monday to Friday, 9am to 5pm: +44 (0)1865 270300 or email counselling@admin.ox.ac.uk. There may not be an immediate response but someone will be in touch as soon as they can.

OxfordSU's Student Advice service is open throughout the summer vacation. Students can find all contact details, including how to make an appointment, on the OxfordSU website. Information about what's happening in and around Oxford during vacations can be found on The Oxford Vacation Guide.

Information about the wide variety of faith societies, groups and religious centres within Oxford University is available on the University website.
Health, Wellbeing and Welfare events
Each term, student and staff members of the Health, Wellbeing and Welfare Team put on events aimed at giving students a break from studies.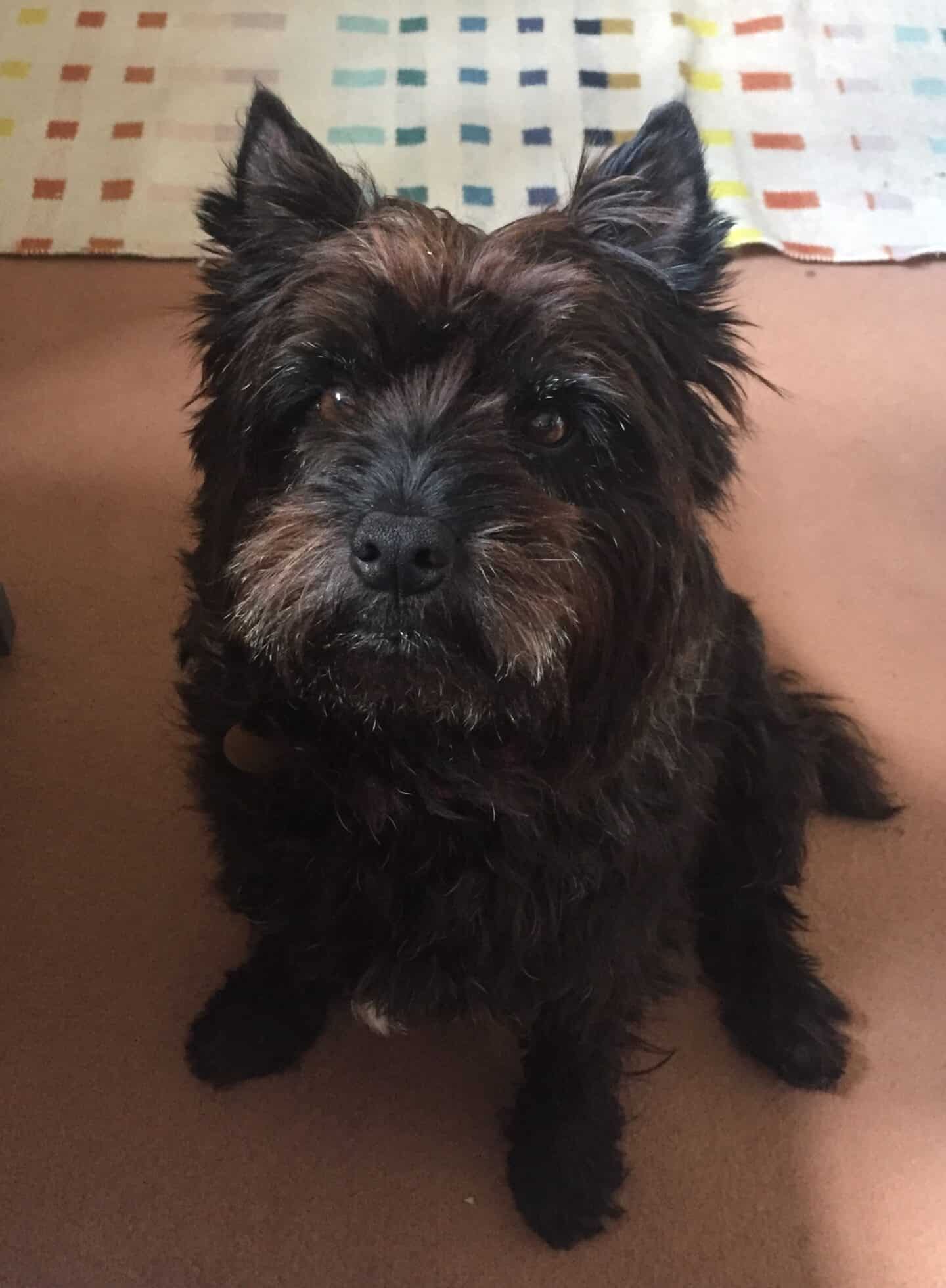 We have frequent onsite visits from dogs who are connected with College. Scott, the Cairn Terrier, enjoys pats and will run after any balls thrown (sometimes he might even return them). Lotti and Rue are black Labradors who love attention and students!
The Welfare Officers run occasional snack tables, giving away free snacks and chatting to those passing through the Linton Quad. They also offer wellbeing walks with students treated to hot chocolate, ice cream or related seasonally appropriate treats on the way.
Both the JCR and MCR offer their own programmes of wellbeing events, including teas, 'crafternoons' and games nights. Cross-College events such as yoga for all are sometimes arranged.
Information Leaflets
Download our guides for health, wellbeing and welfare.