Legacies and Planned Giving
Remembering St Peter's College in your will is a special way to invest in the future of our research, teaching, learning and physical estate. As a legacy-giver, you join the Howard Society, a group of alumni and friends united by a shared commitment to sustaining and increasing the impact of the College for generations to come.
Making your plans
Leaving a legacy in your will is one of the most profound and personal ways to give back to St Peter's College. It is our priority to ensure that your experience of planned giving is both meaningful and easy to manage. Common forms of legacy giving include cash, shares, life insurance policies, buildings, land or other property. You can specify what you want to give and how you wish your gift to be used. We have provided sample legacy wording for UK and US residents below.
While we primarily encourage unrestricted giving to our endowment, we also recognise and respect that some may wish to direct their giving towards a specific purpose. Because each legacy restricted to a particular area is unique, we encourage those considering this kind of giving to speak with our team to agree plans and discuss appropriate language to take to a solicitor.
Contact us
We are here to support you throughout the planning process and want to make sure that we understand and can carry out your wishes and goals. When making your plans, please stay in touch so that we can thank you, welcome you into the Howard Society, provide support and ensure we can honour your gift as specified in your will. You may also wish to keep your planned giving completely confidential, which we will respect and honour throughout the process.
To let us know about your plans and join the Howard Society, submit the form below.
Benefits
By leaving a legacy, you may gain significant financial and tax benefits for you and your loved ones as any gift to charity (including St Peter's) in your will is tax-free in the UK. The gift is deducted before your estate is valued for tax purposes, so it reduces the inheritance tax your beneficiaries pay. Currently, if you leave 10% or more of your estate to charities, your loved ones will also benefit from a 10% discount on inheritance tax (36% instead of 40%).
Benefits vary internationally, so please contact us to learn more about making a gift from outside the UK. In particular, the United States has many tax-efficient options, and although we always recommend you consult a financial advisor, we can answer general questions and point you to helpful resources.
St Peter's College is a registered charity (number 1143166).
Legacy Support
As you plan your legacy giving, please contact the Director of Development, Brett de Gaynesford.
The Howard Society
The Howard Society was established in 1988 to recognise and thank those who have decided to make a provision for St Peter's College in their wills.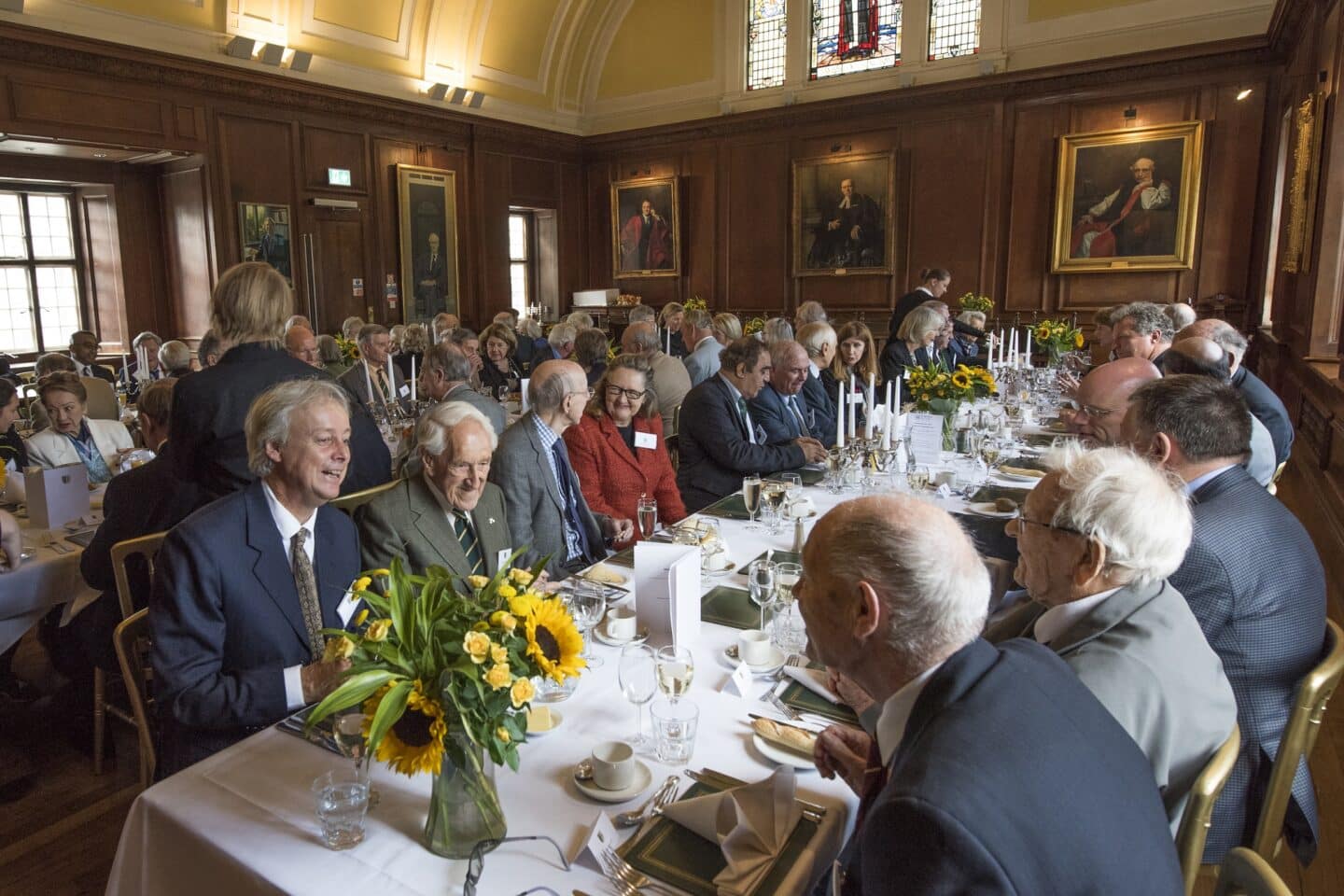 Named after Revd Robert Wilmot Howard (1887-1960), the third Master of the College (1945-1955), the Howard Society includes all those who have remembered St Peter's College in their wills. The Society meets each year for an exclusive luncheon and an update from the Master of the College. All members are listed as legators in the College Record and annual Donor Report (unless they have requested anonymity).
For further information about membership and activities of the Howard Society, please contact the Development Office.