St Peter's Black History Through Its People
St Peter's College is proud to take part each October in the annual celebration of Black History Month. This page highlights the stories and achievements of just a handful of those Black students who have lived and worked at College since it opened its doors over ninety years ago.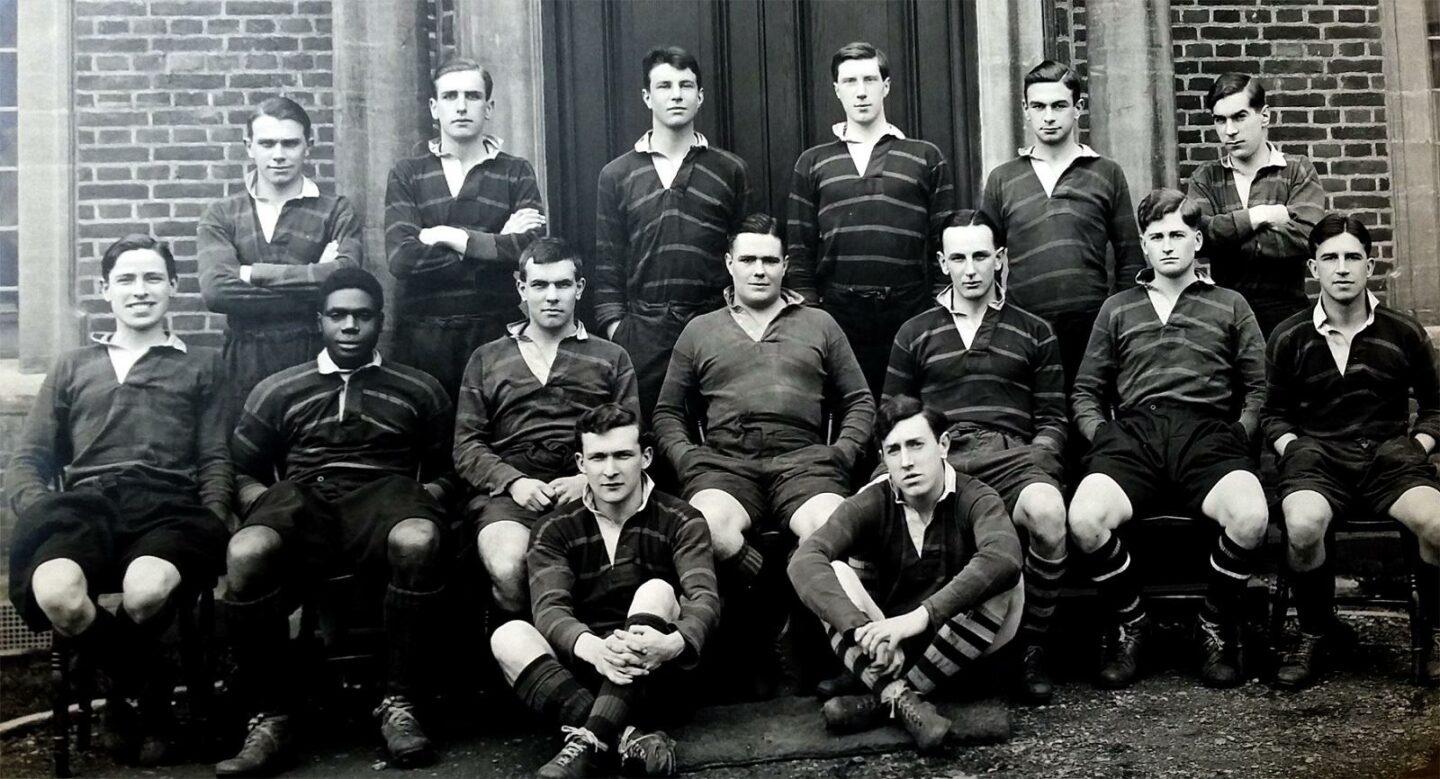 Alfred Nathan Nsubuga Mayanja
St Peter's is unusual amongst Oxford colleges in having had Black undergraduates in its community right from its foundation in 1929. That first cohort of undergraduates included Alfred Nathan Nsubuga Mayanja (b. 1905), who arrived in Oxford from Uganda to read Jurisprudence. His journey to New Inn Hall Street came to typify those of many other Black students at St Peter's in its early days, who often became aware of the College via the influential network of Christian missionary schools then active throughout Africa and the wider world. (Alfred Mayanja was himself a graduate of Trinity College, founded by the Church Mission Society in Kandy, Sri Lanka, in 1872.)
The records we have of Mayanja's time at St Peter's show him enjoying life outside of his studies - he is there in the team photographs of rugby and football. He graduated in 1933, subsequently returning to Uganda to practise law (a 1944 Register of The Middle Temple lists his residence as being in Kampala).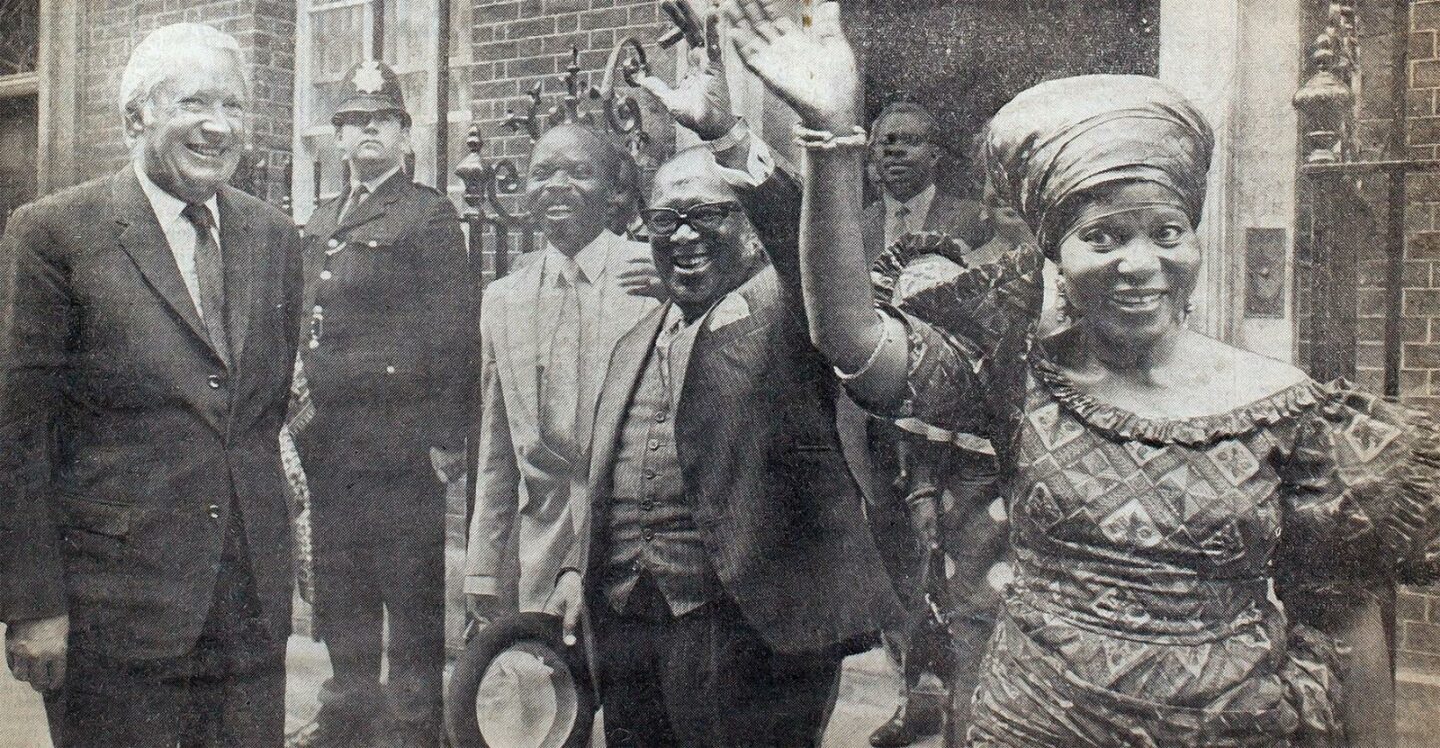 Edward Akufo-Addo (pictured here visiting 10 Downing Street in April 1971)
The same year that Alfred Mayanja returned home, St Peter's welcomed two students from what was then known as the Gold Coast, both of whom would go on to play important roles in the history of what is today Ghana. Like Alfred Mayanja before them, Edward Akufo-Addo (1906–1979) and Daniel Ahmling Chapman Nyaho (1909–2001) came to St Peter's as graduates of a school with missionary links, in this instance Achimota College, whose founders included Revd Alec Garden Fraser (1873–1962), a former Principal of Trinity College, Kandy.
Akufo-Addo came to St Peter's to read Mathematics, but ended up graduating in Trinity term 1936 with a degree in Politics, Philosophy and Economics (now called PPE, then 'Modern Greats'). Chapman Nyaho read Geography, graduating in the same year. Both men subsequently returned to the Gold Coast, where Akufo-Addo set up a legal practice and Chapman Nyaho returned to teach at his alma mater.
Edward Akufo-Addo became a founding member of the United Gold Coast Convention (UGCC), a political party whose aim was to bring about Ghanaian independence, and he later served as a Supreme Court judge following the end of British rule. His career would see him rise to become Chief Justice (1966–1970) and later President (1970–1972) of the Republic of Ghana. It was as President that he returned as an Honorary Fellow to St Peter's in April 1971, when he opened the newly-completed Matthews Building.
His portrait is one of a number of alumni of colour to hang on the walls of the College dining hall, which also includes notable living Black alumni, including Daniel E. Hastings (1973), Dr Joanna Chikwe (1994), and Karen-Mae Hill (2001).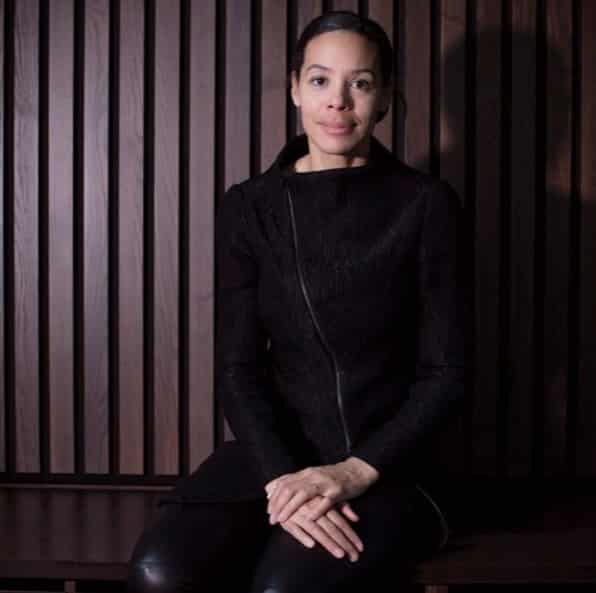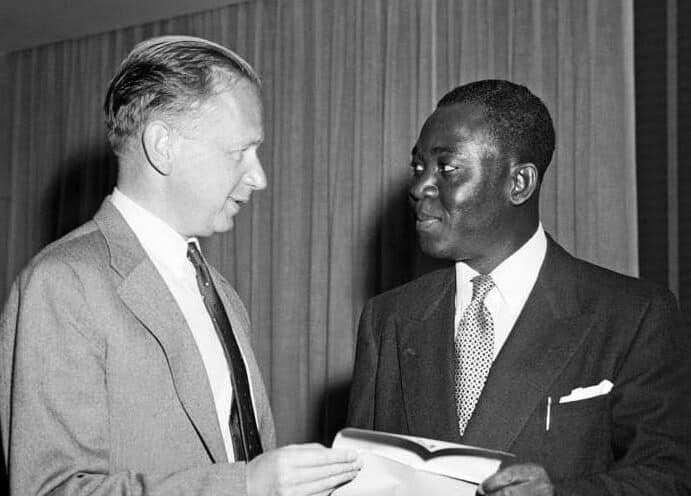 Daniel Chapman Nyaho

Daniel Chapman Nyaho became known in Ghana for his significant role in contemporary politics. An early advocate of the rights of the Ewe people, who had been dispersed into different colonial administrations by the powers of the time, he was a founding member of the All-Ewe Conference (AEC), serving as its first secretary. Through his engagements as a member of the conference, he gained appointment in 1946 at the United Nations, becoming one of the first Africans to serve on the world's most powerful intergovernmental organization.
Following Ghana's independence in 1957, Chapman Nyaho was appointed as Ghana's ambassador to the United States and its permanent representative at the UN, while in 1958 he became the first African headmaster of Achimota College, making him, along with Kenneth Luther Purser (1925-2020), one of two Black alumni of the College then at the head of one of Ghana's leading secondary schools. (Kenneth Purser, a Nigerian-born Jamaican who matriculated at St Peter's in 1953, served as headmaster of what is today Ghana Senior High School from 1960.)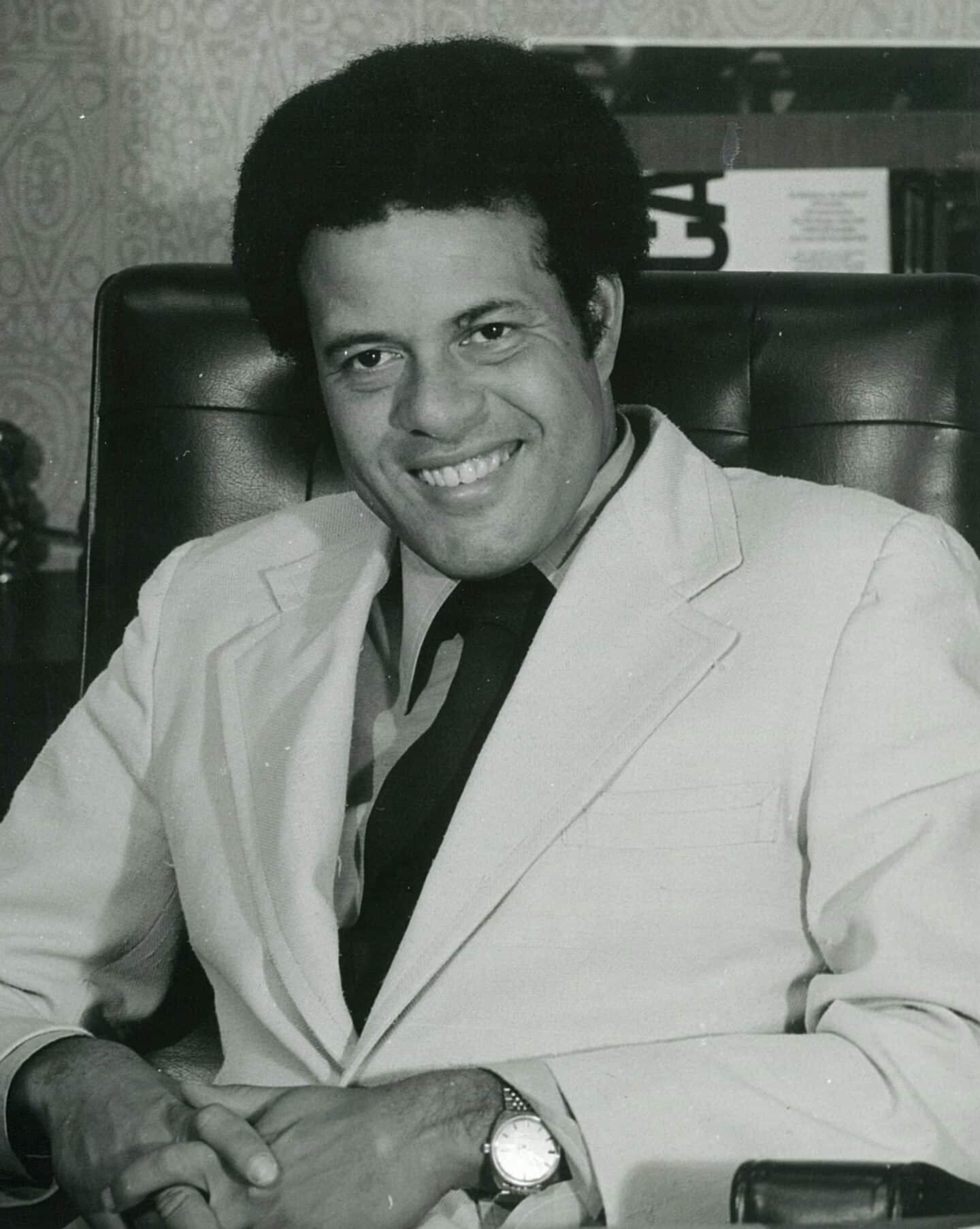 Eric Anthony 'Tony' Abrahams
The portraits in the hall also include that of Eric Anthony 'Tony' Abrahams (1940–2011), who came to St Peter's from Jamaica as a Rhodes Scholar in 1962. Not only was he the first St Peter's student elected President of the Oxford Union (served, Michaelmas 1964), but he was also only the second person of African-Caribbean descent to hold the post (and the first of the post-war period). It was Abrahams who invited Malcolm X (1925–1965) to speak at the Union, an invitation the American civil rights activist accepted in December 1964.
Following graduation, Abrahams went on to become the BBC's first Black television reporter. He later served as a member of the Jamaican parliament, and was Director—then Minister—of Jamaican Tourism. He was also a broadcast journalist and hosted a long-running and pioneering radio show.
Okot p'Bitek
Outside of politics and journalism, St Peter's Black alumni have made many notable contributions in the arts. Perhaps the most celebrated is Okot p'Bitek (1931–1982), who came to St Peter's in 1960 to read for a B.Litt in Anthropology. He returned to his native Uganda in the mid-1960s, where he was appointed director of the country's National Theatre and National Cultural Centre (1966–1968).
Today, he is best known for his poetry, however, and his three verse collections—Song of Lawino (1966), Song of Ocol (1970), and Two Songs (1971)—are considered to be among the best African poetry in print. Song of Lawino was particularly widely read following its publication, and its scathing criticism of corruption earned Okot p'Bitek the enmity of the Ugandan authorities. It was at this point that p'Bitek also found himself struggling to have his DPhil thesis accepted at Oxford, the full story of which has recently been told by Professor Tim Allen of the London School of Economics.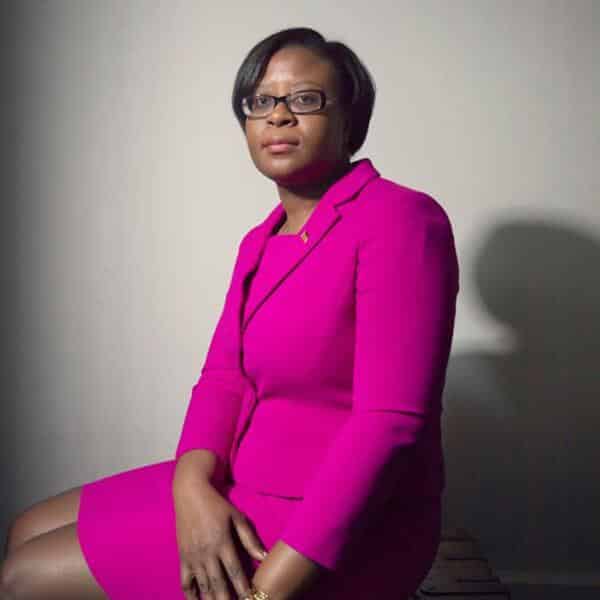 Karen-Mae Hill
In 2001, High Commissioner, Her Excellency Karen-Mae Hill, the first Antiguan to win a Rhodes Scholarship, began her MPhil in Development Studies at St Peter's College. High Commissioner Hill's career as Managing Director of Trium Bank and Trust Ltd and in various financial services commissions demonstrates her expertise in financial services regulation and management. She is now the High Commissioner for Antigua and Barbuda, where she has worked to raise awareness of the threat that climate change presents to Small Island Developing States (SIDS). Her portrait by Fran Monks, pictured here, hangs in the College Dining Hall.
St Peter's is proud to celebrate the Black members of its community, past and present. We hope to continue to capture their varied, and often inspiring stories, which offer insights into the diverse and global legacies of the College experience.