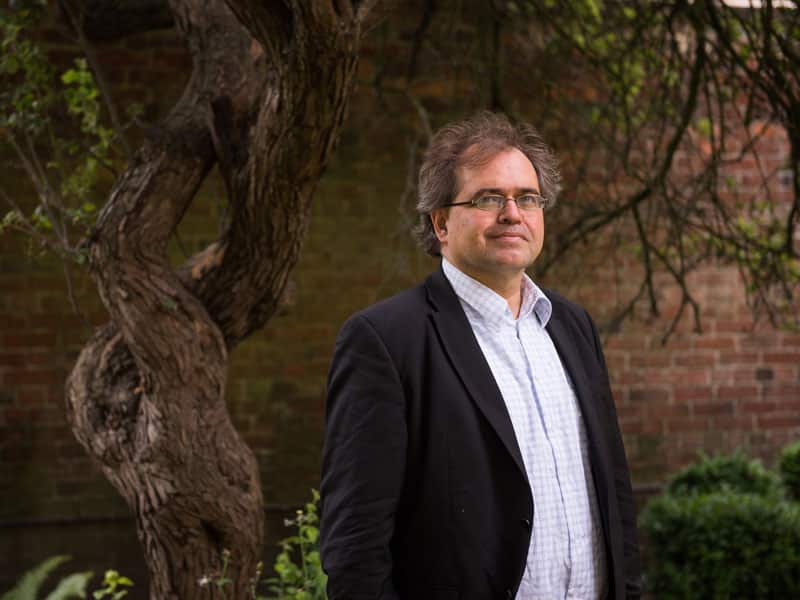 Dr Hartmut Mayer
Fellow and Tutor in Politics and International Relations
Hartmut has been teaching politics and international relations at St Peter's College, University of Oxford, since 1998. He is the Director of the European Studies Centre (St Antony's College, Oxford) and Acting Director of the Europaeum.
He studied history, politics, drama and international relations in Germany, the United States, the UK and Italy and holds degrees from the Free University of Berlin (BA equivalent), the Fletcher School of Law and Diplomacy at Tufts University (MALD), Cambridge University (MPhil from Gonville and Caius College) and Oxford University (DPhil from St Antony's College and an MA by Resolution). Since August 2014, Hartmut is also an Adjunct Professor in European and Eurasian Studies at Johns Hopkins University, School of Advanced International Studies (SAIS Europe) in Bologna, Italy.
Prior to his academic career, Hartmut worked as a freelance journalist in Germany for more than ten years, among others with North German Radio, SAT1, the German Press Agency in New York and as a politics writer with Sueddeutsche Zeitung and DIE ZEIT. Hartmut also remains a keen footballer.
Teaching
Within the PPE and MHP programmes, Hartmut contributes to the first year politics prelims course and offers three International Relations courses as well as two Politics of Europe options. During his time at St Peter's, he has held several college offices, including stints as Tutor for Undergraduates (2007-2010) and Tutor for Visiting Students (2008 - 2012).
Within Oxford University he is a Member of the Department of Politics and International Relations. He also serves on various boards, among them the Academic Steering Committee of the Europaeum, the Advisory Board of the European Studies Centre at St Antony's College and the Board of the Oxford University Society (i.e. the Oxford alumni association).
Research
His main academic interests are general international relations, diplomatic history, German and EU politics, international relations theory, EU-Asia (in particular Japan), European responses to Rising Powers and Comparative Regionalism. His main publications include three books: one on EU External Relations, Hartmut Mayer and Henri Vogt, A Responsible Europe? Ethical Foundations of EU External Affairs (2006); one on German-British Relations, Hartmut Mayer and Thomas Bernd Stehling, German-British Relations and 'the Spirit of Cadenabbia', (2005) and most recently a book on EU and Japan, Hartmut Mayer with Paul Bacon and Hidetoshi Nakamura, The European Union and Japan: A New Chapter in Civilian Power Cooperation? (2015).
In addition, he has written many book chapters and journal articles published in, to name a few, International Affairs, Journal of European Integration, Journal of European Integration History, and the South African Journal of International Affairs.