Home page
'Thought Forms' Opens at St Peter's College
18 June 2022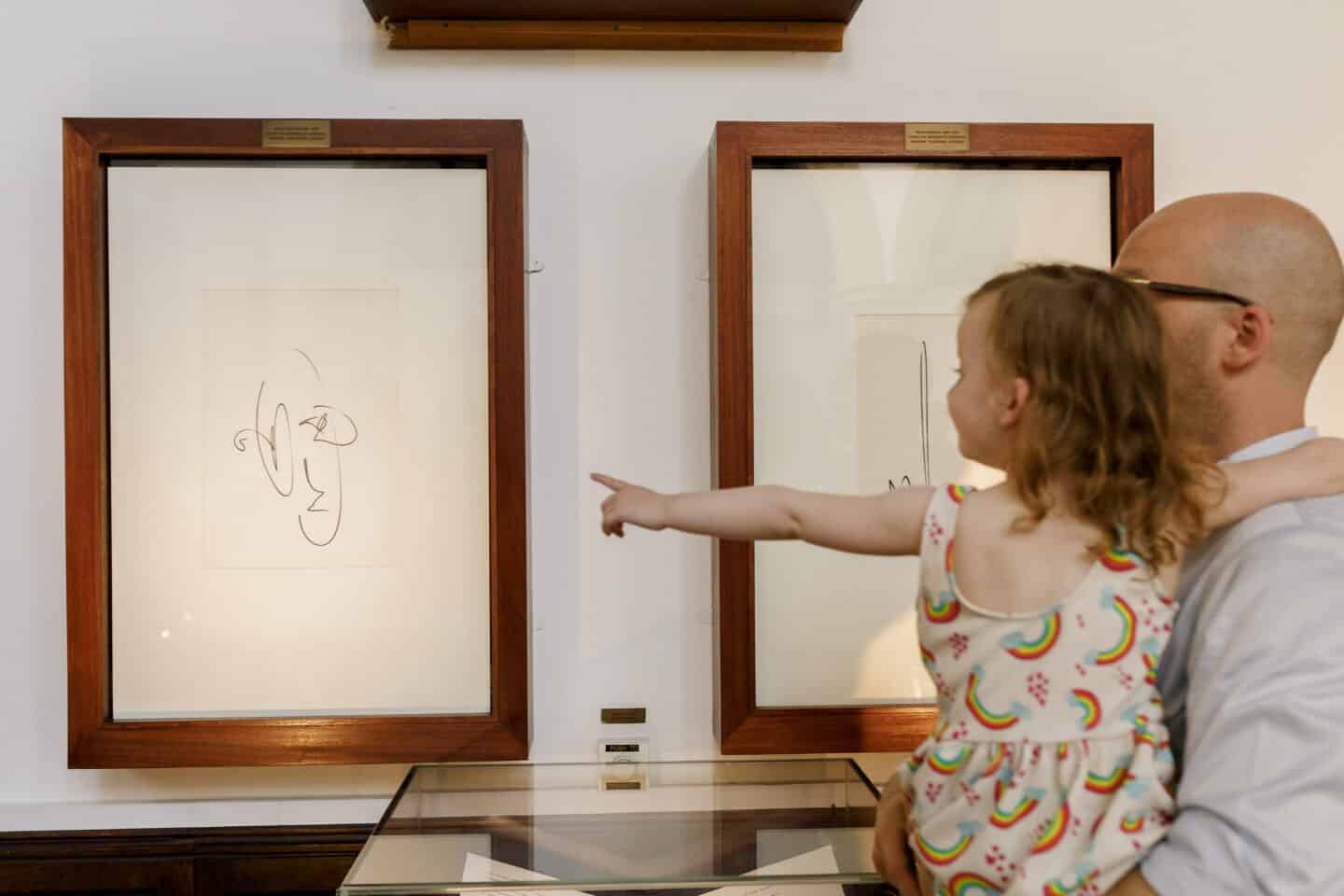 On Friday, 17 June, St Peter's College held a reception and in-conversation event that marked the opening of Thought Forms: The Calligraphic Art of Lajos Szabó 1956- 1967 an art exhibition of works on paper by twentieth-century Hungarian artist and thinker Lajos Szabó.
Lajos Szabó (1902-1967) was a Hungarian left-wing thinker and existentialist philosopher whose drawings are found in both private and public collections. An Auschwitz survivor, Szabó was an active follower of progressive artistic and social movements and in his later years, he produced a body of abstract works on paper. The works on display in Thought Forms are representative of his artistic style and approach, each comprising complex gestural marks in a single colour.
Professor Balázs Szendrői, Martin Powell Fellow and Tutor in Pure Mathematics at St Peter's College and Professor of Pure Mathematics at the University of Oxford, co-curated the exhibition with independent curator Nico Kos Earle. At the opening reception, Prof Szendrői and Earle were joined by István Cziegler (University of York) in an in-conversation discussion of the works on display.
The exhibition will remain on display in the St Peter's College Chapel from 2-6pm until 28 June 2022. The exhibition is free and open to the public. To learn more, click here.