Home page
Tanya Watson (Chemistry, 2021) Competes in Commonwealth Games and European Championships
24 August 2022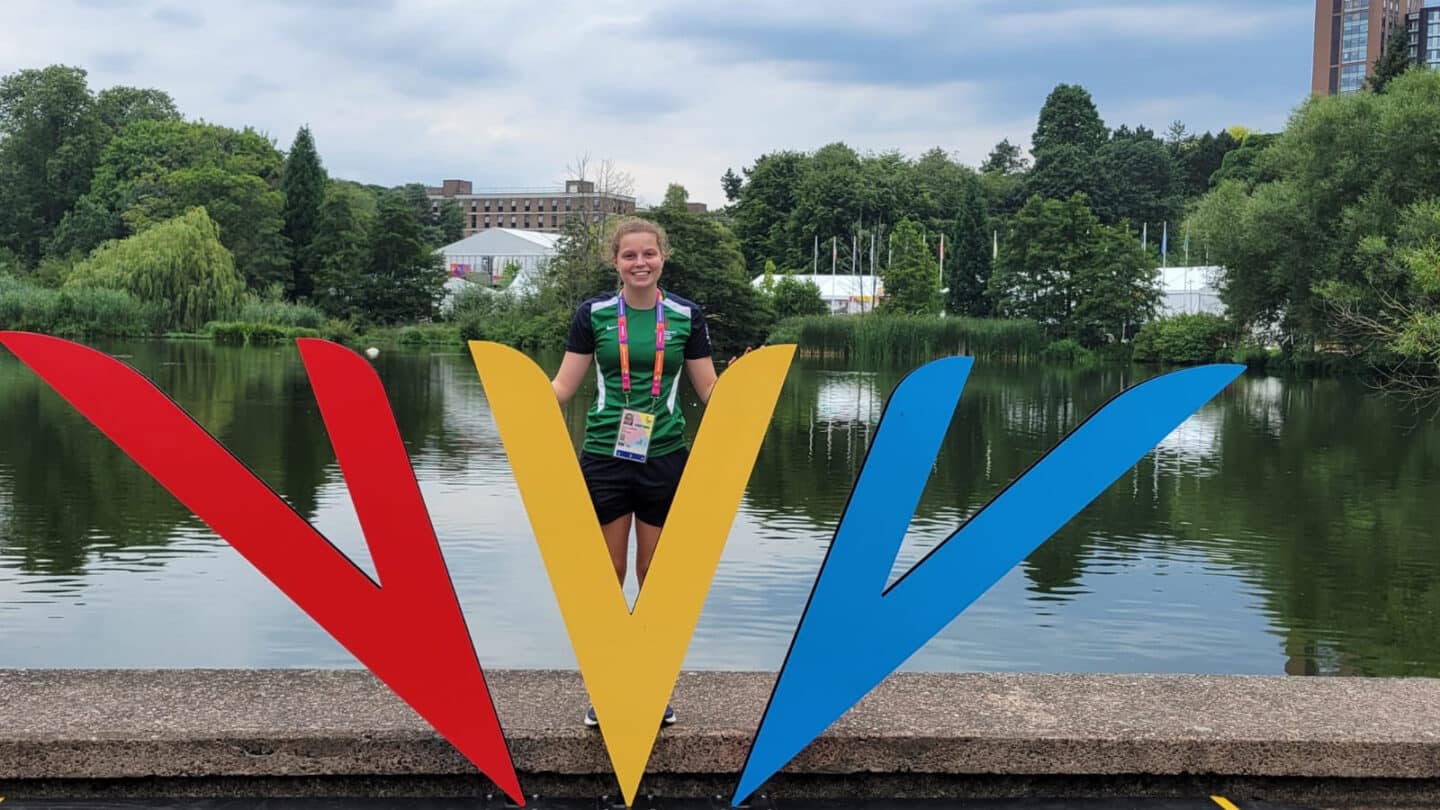 St Peter's College congratulates Tanya Watson (Chemistry, 2021) for competing in both the Commonwealth Games and the European Championships this summer.
Last year, Watson became the first woman representing Ireland to qualify for the Olympic Games, making it through to the semi-finals in the postponed 2020 Olympics in Tokyo. This year, she became the first female diver to qualify and dive for Team Northern Ireland in the Commonwealth Games at Birmingham.
Watson also dove for Ireland in the European Championships in Rome this summer, where, in yet another first, she competed in the Platform Final (10m) alongside Ciara McGing—the first time two divers representing Ireland competed in an international final.
For Watson, competitive diving has opened several unique opportunities and contributed to her overall personal development.
She says, 'Diving is special to me because it has provided me opportunities that I never thought possible. I have been able to meet people from all over the world and compete in front of amazing crowds. Most importantly, it has been a place where my faith has grown and has shown me how God's love is not dependent on my performance.'
Watson juggles a busy training schedule alongside her chemistry degree at St Peter's College. However, she sees diving as a benefit and support to her studies: 'Diving alongside my degree has helped me keep my mind and body fit and healthy, making sure I have time away from my degree to refocus. It has helped me continue to work on my time management, discipline and how to deal with pressure.'
Watson earned 10th place in the 10m platform at Birmingham and seventh place in the 10m platform at the European Championships. The whole St Peter's community warmly congratulates her for these significant achievements.