Home page
Statement on College Admissions 2021
11 May 2021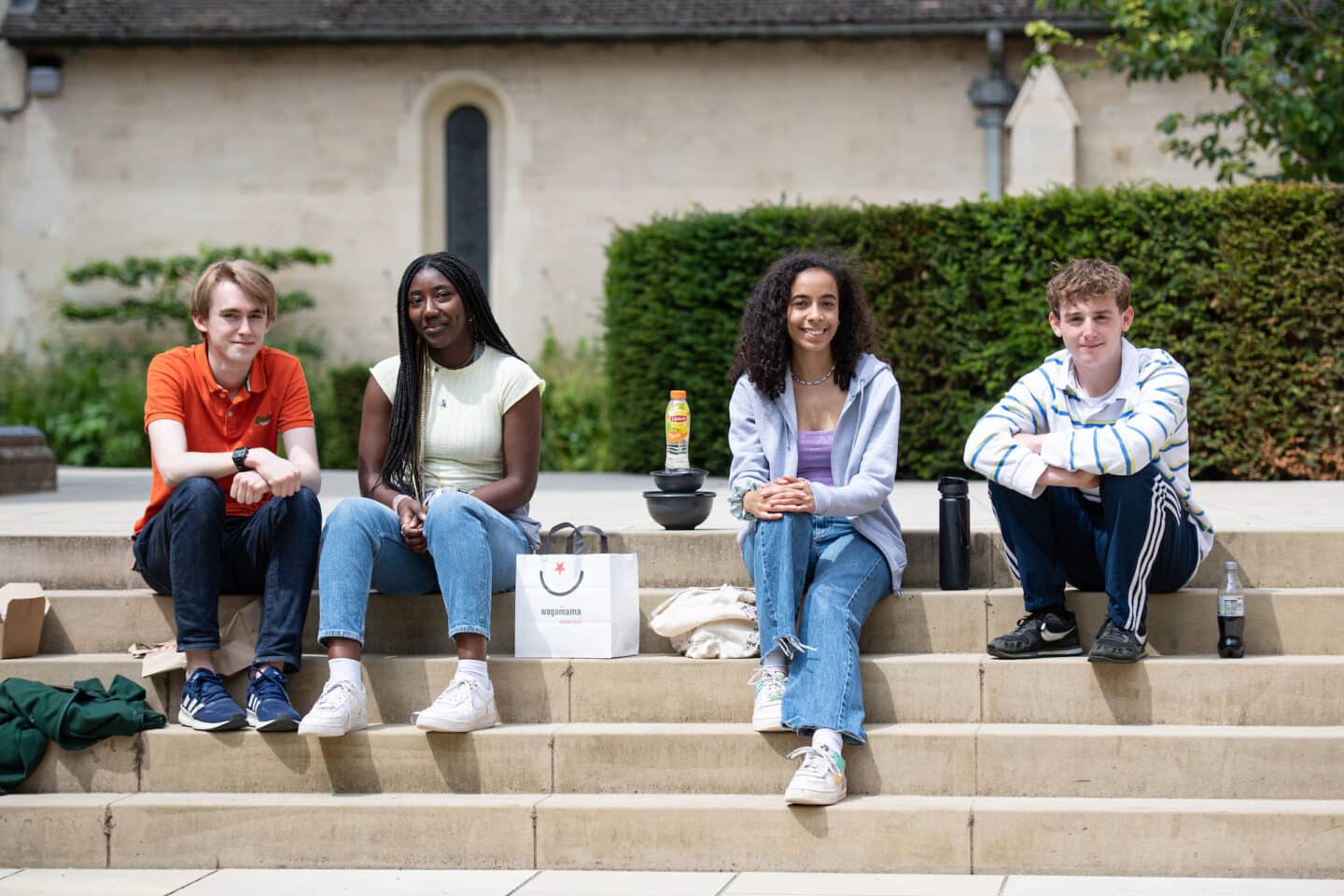 Across the past year, the global pandemic has deepened existing educational inequalities. This has amplified concerns about how colleges and universities should best respond to the very different levels of preparation that candidates have had, both for competitive admissions processes and for university life itself. In a statement last August, St Peter's reported on how we had taken swift action, ahead of the government's U-turn, in response to the exam results crisis, to ensure that no offer holder was disadvantaged on the basis of the concerning ways in which exam results had been produced.
Today the University of Oxford published its annual admissions statistical report, which reports on the significant progress that the University has made on the admission of students from under-represented groups.
St Peter's College invests work and energy in our outreach programmes to try and ensure that bright students from backgrounds that are under-represented in Oxford consider us a possible, and a desirable, destination for their studies.
We are pleased to note that St Peter's has the highest BME admissions rate across the University (30%), the highest Asian intake (13.5%), the highest mixed heritage intake (10.9%) and the second highest Black African and Caribbean intake (4.8%). There is certainly no cause for complacency on this score but we do know that the diversity of our student body is a key part of our community strength.
The Oxford community of today more closely reflects the world around us than has previously been the case. But there is more work to be done, and St Peter's is keenly aware of the importance of this work, to counter the ways in which aspiration is too-often capped or insufficiently supported, affecting outcomes in terms of university applications and admissions.
The three-year average percentage of St Peter's College's overall intake from state schools has risen every year since the statistics started being reported. We are pleased to see the needle is moving in this respect but progress remains slow. St Peter's continues our concentrated efforts to encourage more state school students of distinct potential to apply to St Peter's in future years.
In 2021, for the first time, St Peter's will be running a 3-day summer residential for 100 talented Year 12 students from state schools across our partner city of Liverpool. This ambitious new College-based outreach programme works as a complementary offering to the University-wide Uniq programme and we are grateful for the generous support that is making it possible.
We know that the opportunity to study at St Peter's has transformed many lives in the past for bright students from a great variety of backgrounds across the UK, and from all over the world. St Peter's is a vibrant, imaginative and inclusive college where young people from all backgrounds can feel at home and thrive, personally and academically. We are proud to watch our increasingly diverse cohorts of graduates go out to become the energetic, thoughtful, bold and imaginative leaders of the future across fields.