Home page
Prof Sarah Hill elected Fellow of the Learned Society of Wales
26 April 2023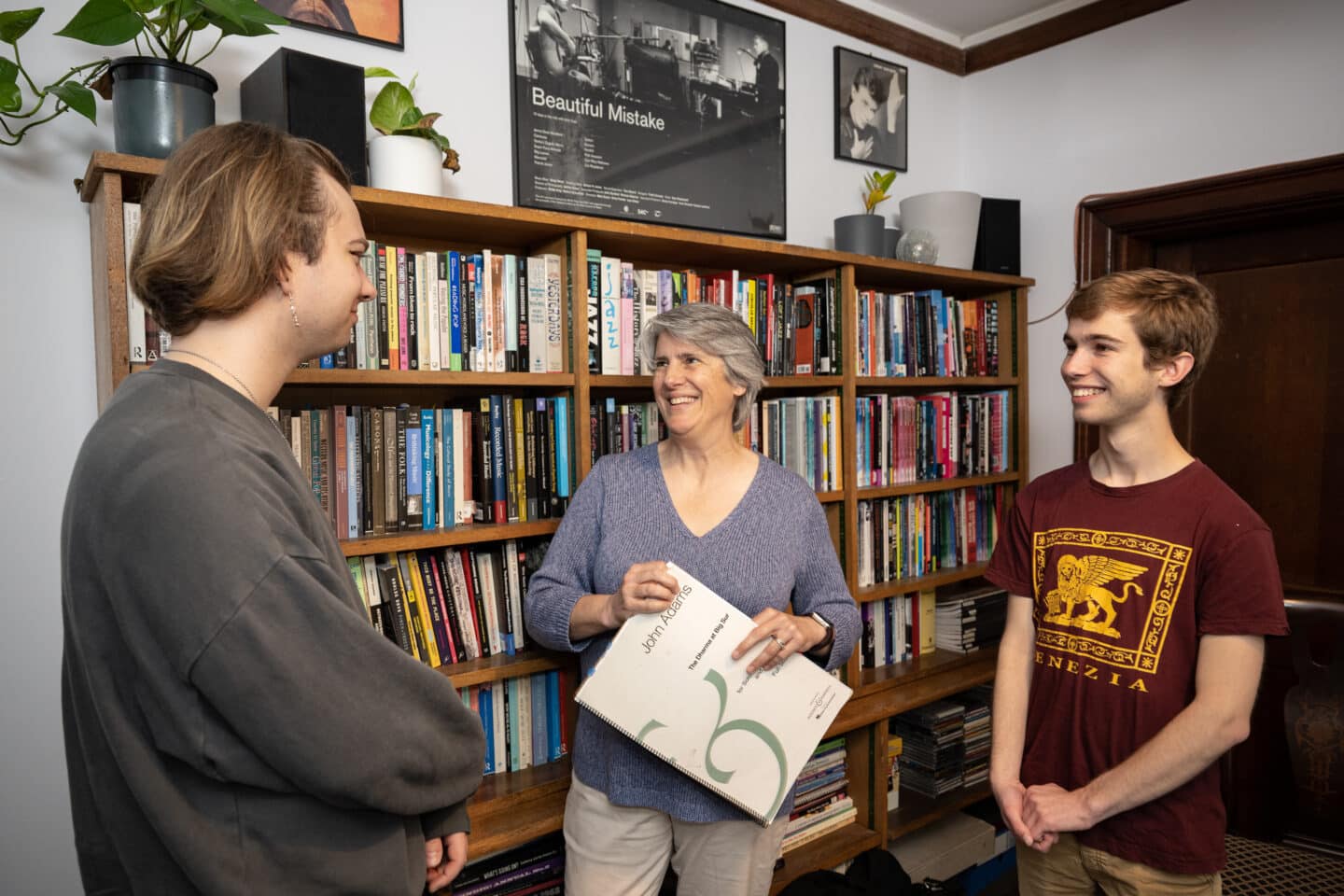 Professor Sarah Hill has been elected to the Fellowship of the Learned Society of Wales. This honour is a public recognition of excellence in advancing learning. According to the Learned Society, 'Fellows must be persons resident in Wales, persons of Welsh birth who are resident elsewhere and others with a particular connection with Wales; in each case, having a demonstrable record of excellence and achievement in one of the academic disciplines or, being members of the professions, the arts, industry, commerce or public service, having made a distinguished contribution to the world of learning.'
A California native now resident in Wales, Prof Hill's passion for the Welsh language and her interest in musicology led her to conduct her doctoral research on the political and cultural power of Welsh-language popular music from 1945-2000. This research resulted in her first scholarly monograph, 'Blerwytirhwng?' The Place of Welsh Pop Music (Routledge). The Learned Society said, '[Prof Hill's] academic work on Welsh-language popular music is the first of its kind and has contributed significantly to the global understanding of Welsh popular music'.
Prof Hill joined St Peter's College and the University of Oxford in 2021 as Fellow and Tutor in Popular Music and Associate Professor of Popular Music. At St Peter's, she teaches undergraduate courses in popular music and pop-adjacent topics. She also lectures in the Faculty of Music on gender, race and popular music in the 20th century. In addition to her monograph on Welsh pop music, her publications include San Francisco and the Long 60s (Bloomsbury), and an edited collection of essays, One-Hit Wonders: An Oblique History of Popular Music (Bloomsbury).
Currently, Prof Hill is editing The Oxford Handbook of Progressive Rock and researching women rock critics.
Learn more about Prof Hill here.