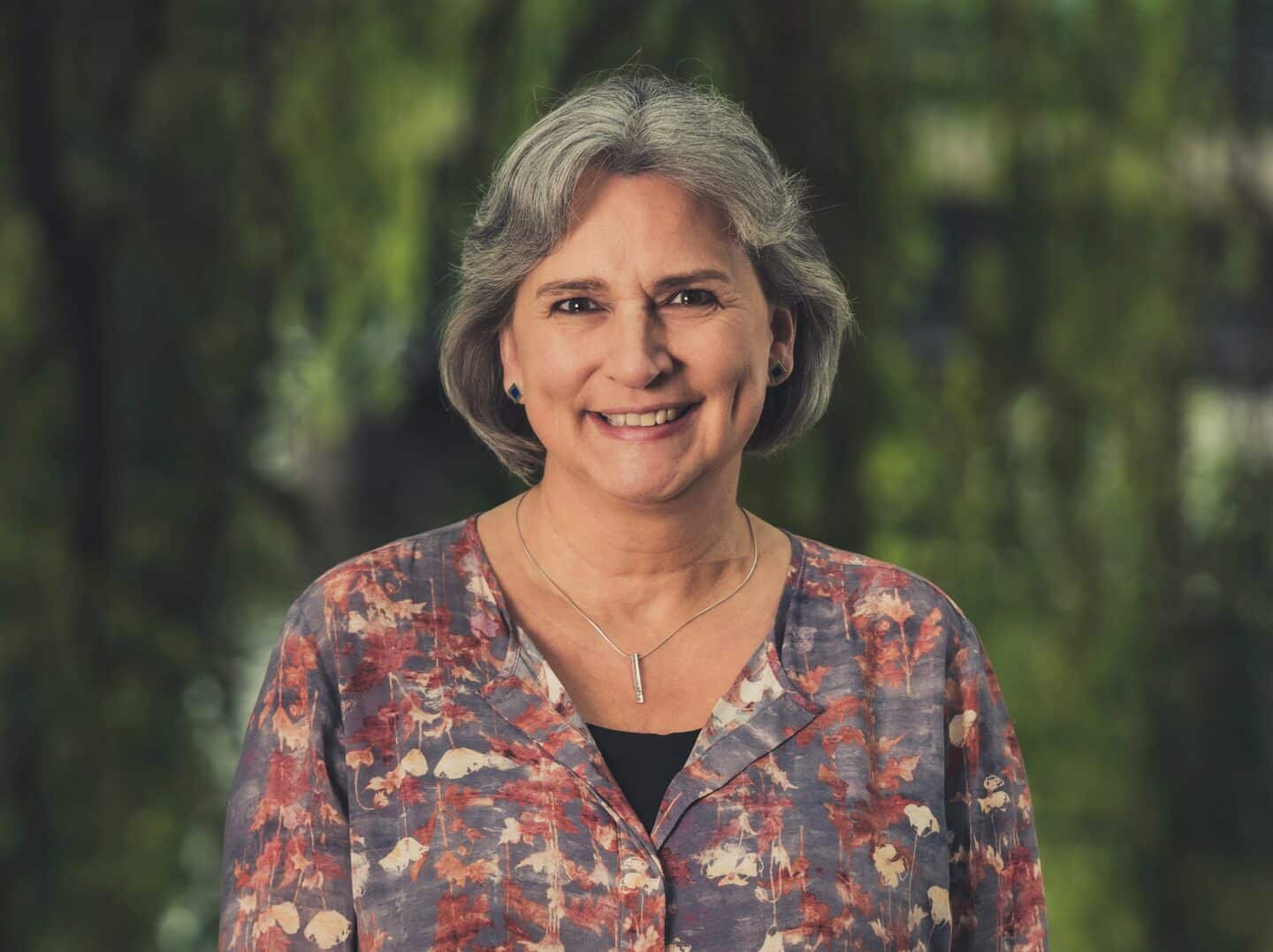 Professor Judith Buchanan
As Master of St Peter's College, it is my privilege to support, encourage and promote the interests of all who live and work here. I support the aspiration for scholarly excellence, encourage the vibrant, thoughtful and inclusive life of the community, promote the whole-person development of our students to equip them to be confident, positive and responsible contributors to the world, oversee our good governance and represent the College in the rest of the University and beyond.
The central privilege of the role is seeing our students thrive, academically and more broadly. I am always happy to lend a helping hand in that project when possible. I enjoy keeping abreast of students' academic progress and interests through the formal processes of Master's Collections, and, less formally, I enjoy having students round to our home in Canal House for tea, for music recitals, to celebrate particular academic or sporting achievements, for social evenings, for informal student committee suppers, to discuss current issues in play and more.  It is also part of the pleasure of my job to welcome back old members of the College at regular intervals. Their stories are part of the life-blood of the place.
Academic
In my academic life, I am a Shakespearean and a film scholar. As well as being Master of the College, I am Professor of Literature and Film and a member of the Oxford English Faculty. My primary research is on Shakespeare, and in particular on performance histories and reception. I also work on film history, with a specialism in the silent era and early cinema's relationships to the other arts.  I speak and write frequently on these and related subjects. I have also worked with external partners across arts and heritage sectors nationally and internationally – including, for example, at Shakespeare's Globe, the Chicago Shakespeare Theater, the Auckland Globe, the Beckett Theatre in Dublin and elsewhere.  I co-adapted and was Shakespeare Advisor on a British feature film of Macbeth released in 2018 and have been a frequent contributor to BBC Radio arts programmes. I run 'Silents Now' bringing silent cinema to contemporary audiences in fresh and creative ways. I am a committed advocate for the value of work and conversations that move between academic and non-academic spheres and have had the privilege to work on creative collaborations with many fine actors, directors, musicians and dancers.
In and beyond Oxford

Beyond St Peter's, I chair the Cameron Mackintosh Drama Fund Board, supporting student theatre across Oxford. I also chair the Electoral Board for the Cameron Mackintosh Visiting Professor of Contemporary Theatre, bringing in people of experience and distinction to inspire the next exciting generation of theatre-makers. Our most recently elected professor is Adjoa Andoh.
I sit on the Advisory Council for the Humanities Cultural Programme and on various international boards in support of academic-based projects. I am also a Government appointment on the Marshall Aid Commemoration Commission.
I have been fortunate to have had the opportunity to speak at many universities across Europe, the US, Australasia and Asia and also to have worked in many places through fellowships and collaborative projects. This includes, for example, New York, Washington DC, Dublin, Lausanne, Cologne, The Gambia and The Democratic Republic of Congo.
I hold an Honorary Fellowship at Worcester College.
Background
Back in the late 1980s I was a school teacher. In my professional life since, I have frequently been grateful for the breadth of education that being a school teacher gave me. In the early 1990s I returned to University - to Worcester College, Oxford - as a DPhil student, from where I also went on a Fulbright Scholarship to the US for a year to study and make films. In the late 1990s, I taught in the Oxford English Faculty and was made post-doctoral Wilkinson Research Fellow at Worcester College.
I am delighted now to be embedded in the special community of St Peter's College, supporting its teaching, scholarship and community life.