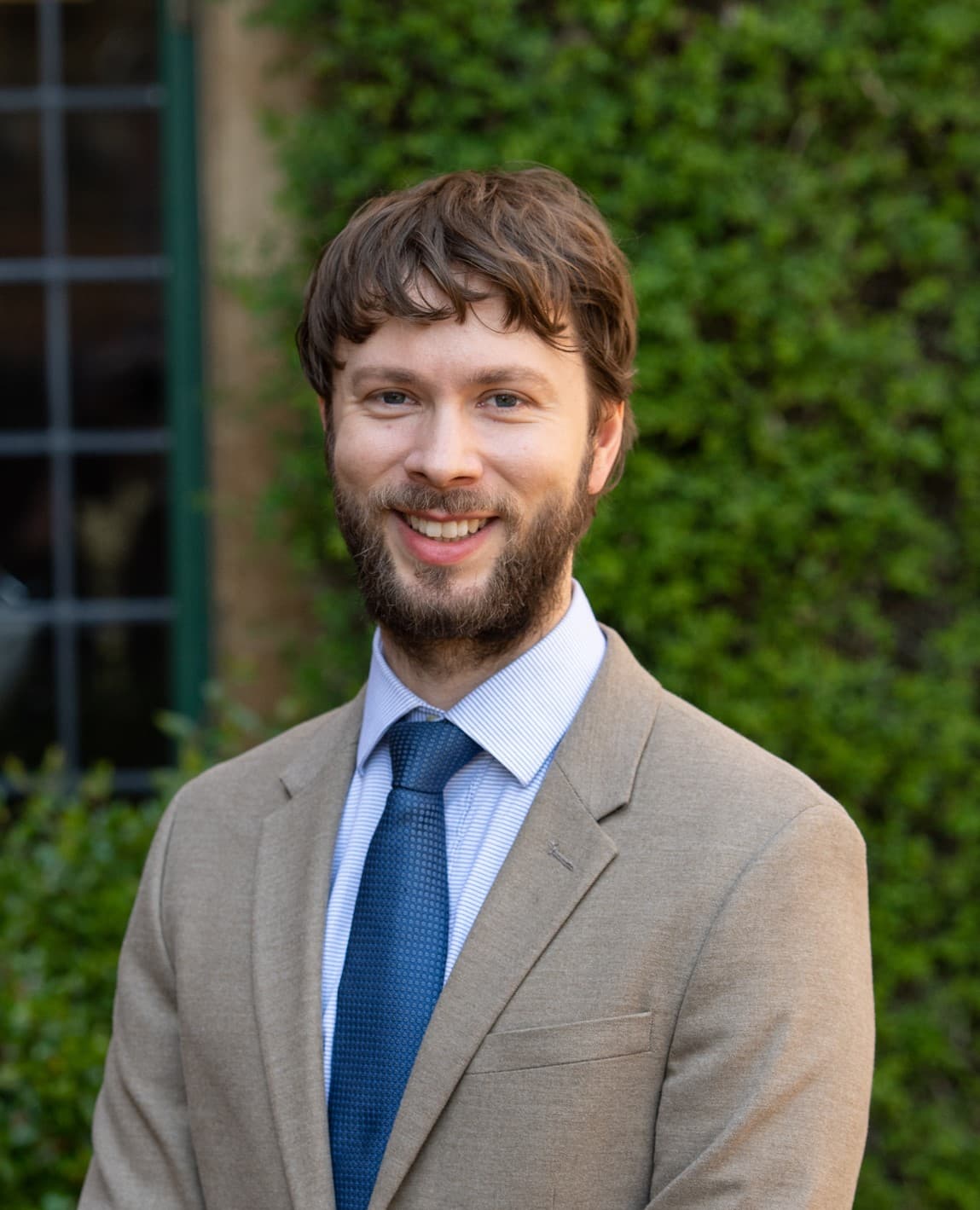 Dr Milan Fowkes
Research Associate in Medical Sciences
I joined St Peter's as a research associate in 2021, where I am responsible for providing general academic and pastoral support to DPhil students in Medical Sciences.
I arrived in Oxford in 2015 following an MChem in Chemistry at Warwick University and an MSc in Chemistry at Western University. After working as a research assistant in the Kennedy Institute, I began my DPhil in Molecular and Cellular Medicine in 2016 and completed it in 2021. Currently, I am based in the Centre of Medicines Discovery at the Department of Biochemistry, where I work as a Postdoctoral Scientist.
Outside of academic work, I am an avid trumpeter, having performed around the world as part of both local and university jazz ensembles.
Research
My current research focuses on discovering novel ligands for poorly characterised enzymes with the aim of developing inhibitors to interrogate their function in signalling pathways and disease. This project is part of a wider EU-led consortium consisting of multiple universities and pharmaceutical companies (www.eubopen.org).
I have previously worked on the development of different types of peptide-based imaging agents for prostate cancer and osteoarthritis, which have led to patents and publications. My general research interests cover the fields of peptide chemistry, cellular signalling, enzyme kinetics, combinatorial chemistry and molecular imaging.
Selected publications
Fowkes, M. M.; Lim, N. H.; 'Purification and activity determination of ADAMTS-4 and ADAMTS-5 and their domain deleted mutants' Methods Mol. Biol. 2020, 2043, 75-91.
Fowkes, M. M.; Lalonde, T.; Yu, L.; Dhanvantari, S.; Kovacs, M. S.; Luyt, L. G. 'Peptidomimetic growth hormone secretagogue derivatives for positron emission tomography imaging of the ghrelin receptor' Eur. J. Med. Chem. 2018, 157, 1500-1511