Home page
Varsity Matches 2023: three St Peter's students in starting line-ups
23 March 2023
On Saturday, 25 March, three students from St Peter's College will represent the University of Oxford in the Varsity Match against Cambridge University. Meet the St Peter's students in this year's starting line-ups. 
Zoe Guy
Zoe Guy, a second-year Earth Sciences student, will play on the OURFC women's side.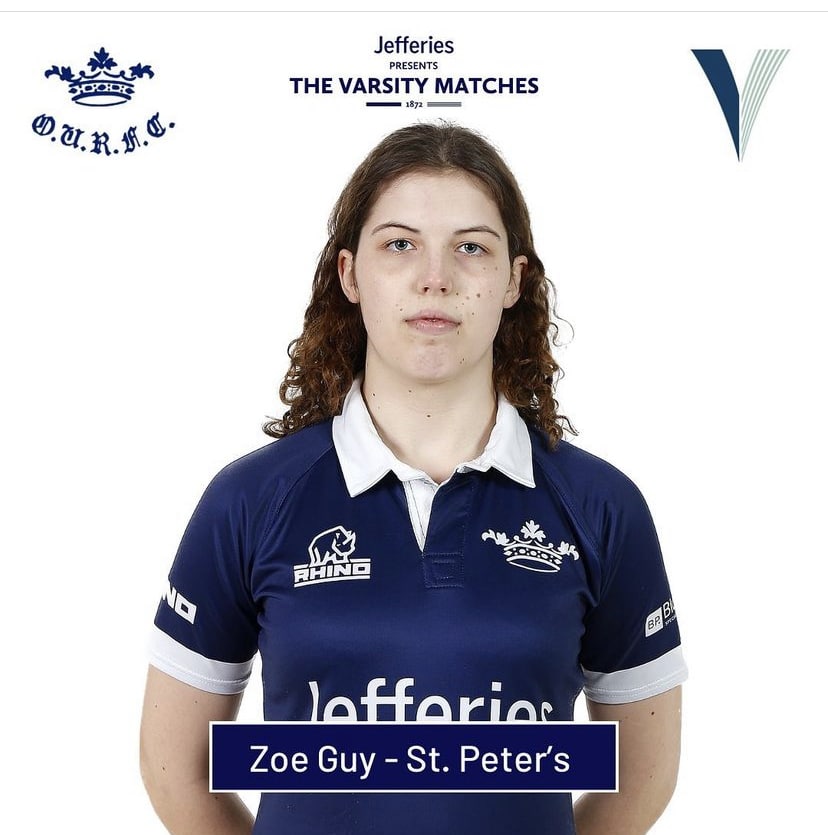 Zoe said, 'The Varsity Match means a lot to me, I've been playing rugby since I was 13 with Coalville RFC and any rugby fan will tell you that getting to go to Twickenham - let alone play there - is a real privilege! I'm most excited for kick-off and running up as one team and getting that first tackle in. I'm excited to see what Cambridge is like in the scrums and I'm ready to put down some power as a second-row engine of the scrum to beat them. The College's support has made a big difference to me on and off the pitch. I've overcome a lot of personal and academic challenges whilst at University and the 25 of March will be the accumulation of a lot of hard work. I cannot wait to make myself and my family proud.'
Michael Fankah
Michael Fankah is a first-year Economics and Management student. He will play for the OURFC men's side.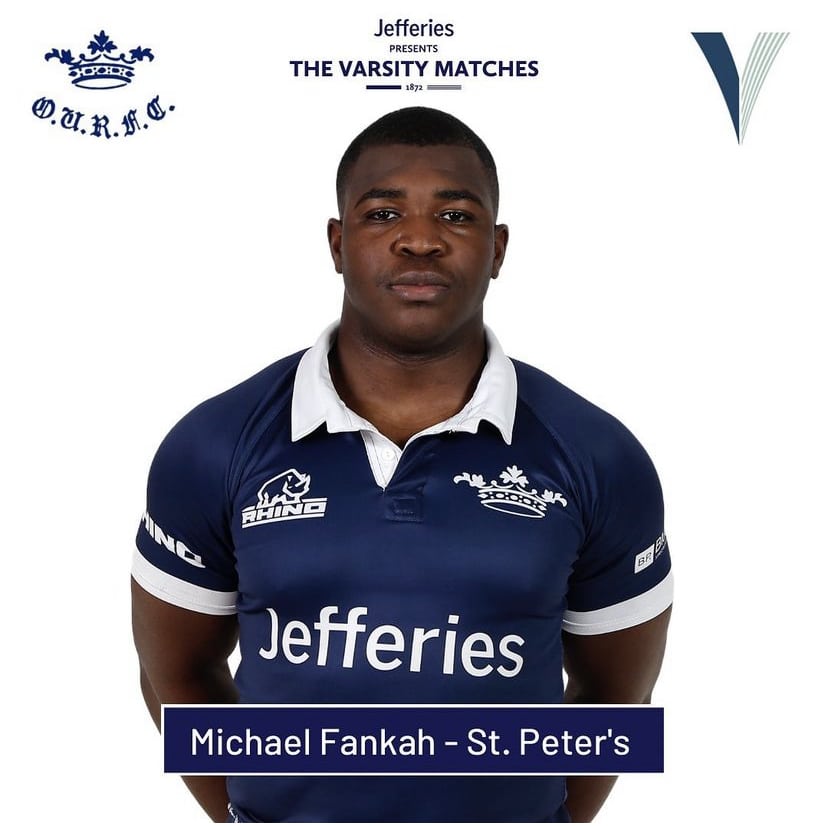 Michael said, 'As a fresher, being a part of the Blues set-up was always an aspiration of mine, but I never imagined that I would be in the position where I have been able to tour South Africa with the team and now be selected for the Varsity Match in Twickenham. It has been a tough season, with lots of hard work and long sessions but now I am just excited to show everyone what we can do on the big stage. Although we seem to be underdogs there is a real belief within the camp that we can achieve what we set out for at the beginning of the year and bring the trophy back to Oxford. The thing I appreciate most about the College's support is how much the other students have gotten around me. St Peter's has a real community vibe to it and when the news was announced I got so much love from so many people. There is even a large group making the trip down to Twickenham to come and support. Rugby has always meant a lot to me, but this is a new challenge with a new group that I have grown very close to over this season and I can't wait to get on the pitch.'
Jack Glover
Jack Glover is studying for an MSc in Sustainable Urban Development. He will play for the OURFC men's side.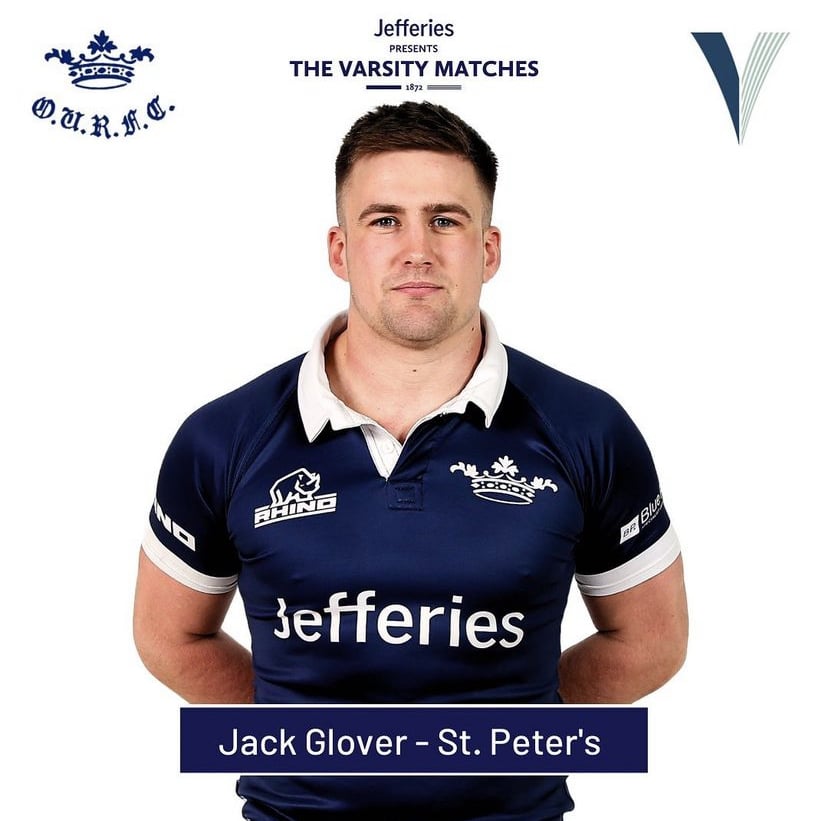 He said, 'Being a part of the squad that is going to represent Oxford, playing against Cambridge on the 25th March, will be an immensely proud moment for me. I am most excited about running out at Twickenham with my teammates who have all worked so hard over the course of the season to get to this point. I can't wait to see all the commitment and sacrifices pay off, and sharing the Varsity match with such great friends will make the occasion even more special. My St Peter's Tutor, Vlad Mykhnenko, has been incredibly supportive, coming to watch a couple of our home games. Being able to run out onto the pitch with Michael, a fellow St Peter's student, will add to the occasion. The effort that I have put in this season and to see the hard work paying off is an incredible feeling and I hope to make everyone at St Peter's proud!'