Home page
St Peter's College's annual Equality, Diversity and Inclusion dinner
21 March 2023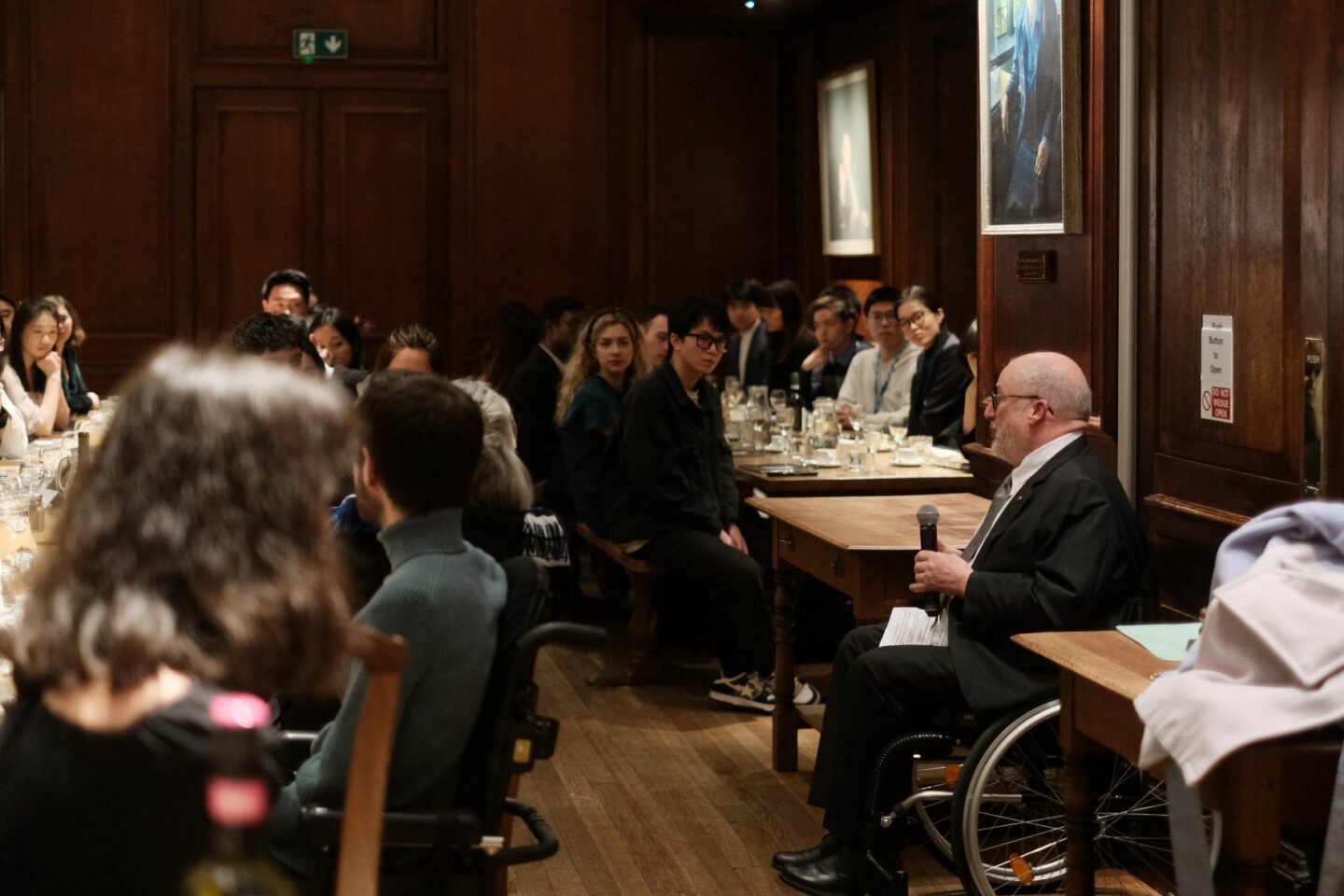 On Tuesday, 7 March, the College welcomed British sculptor and disability rights activist Tony Heaton OBE as honoured guest and speaker at the annual Equality, Diversity and Inclusion (EDI) dinner. The Master welcomed the community to the event, one of our College Welfare Officers, Serene Singh, said a Sikh prayer, College's Tutorial Fellow in History of Art and EDI Fellow, Dr Cora Gilroy-Ware, introduced the speaker and the JCR's Disabilities Representative, Lissie Hickman, issued the word of thanks.
Other events through the year celebrate different identity groups in College.  The aim of the annual EDI event is to celebrate the entire diversity of the College community and to enable members of the College, including staff, students and academics, to come together in celebration of our shared community life in entirely non-hierarchical ways.
Guest speaker Tony Heaton OBE is a sculptor and lifelong disability rights activist who has worked tirelessly for many decades to ensure the voices of disabled people are heard. Heaton's talk drew on his own personal experience as an artist and a wheelchair-user, highlighting the importance of accessibility, aspiration, creativity and inclusion.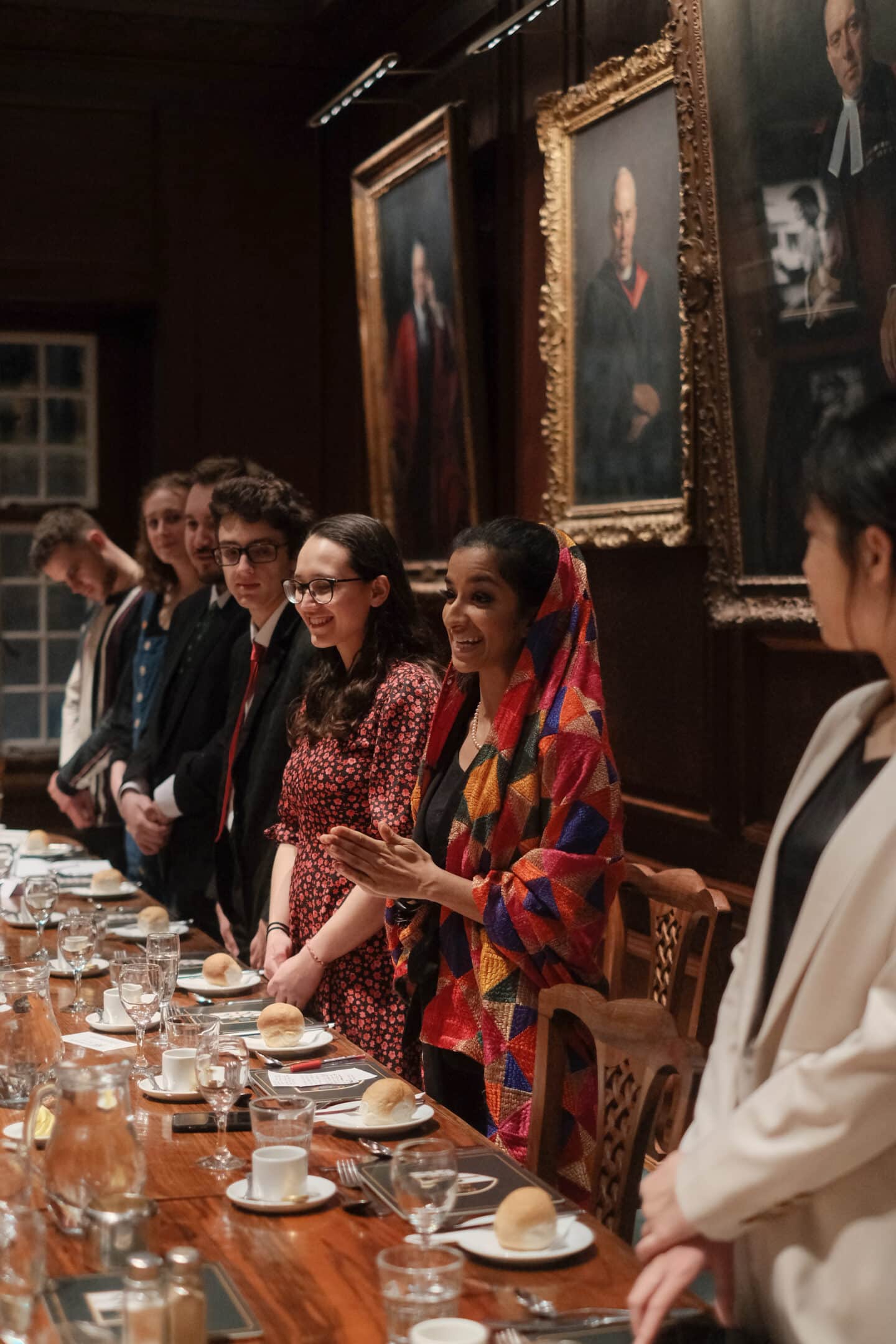 Serene Singh, Graduate President-Elect of the Oxford Sikh Society and a St Peter's Welfare Officer, recited the Mool Mantar, a Sikh prayer, with participation from all in the hall, as a blessing on the meal. Mool Mantar translates to 'root chant' and includes the opening line to the Sikh holy text, the Guru Granth Sahibi, which is 'Ek Onkar' ('One Shared Light'). Although St Peter's has regularly included prayers from different faiths and languages at formal hall, the Oxford University Sikh Society has noted that this may be the first time a Sikh prayer has been used. Serene said, 'It was a big moment for me to help share a fraction of my identity and faith with others who might not have ever known about it otherwise. It opens doors for questions to be asked, for conversations to be started, and for humanity to be bridged in important ways for years to come.'
To learn more about Equality, Diversity and Inclusion at St Peter's College, click here.