Home page
Michael Leadbetter receives Teaching Excellence Award
12 June 2023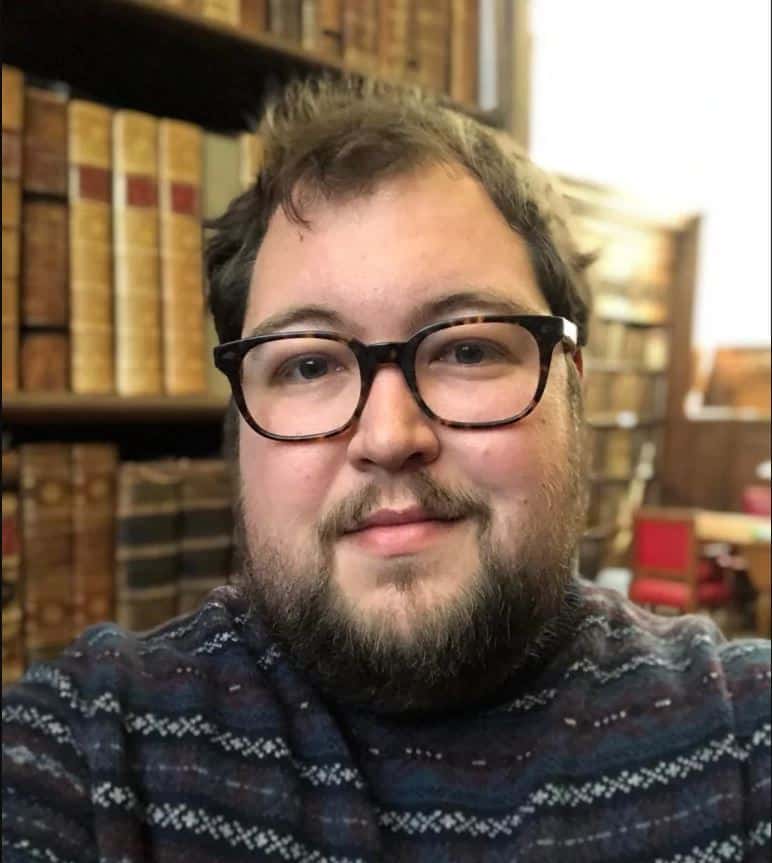 Congratulations to Michael Leadbetter, who teaches tutorials in Archaeology and Anthropology at St Peter's College, for receiving a Teaching Excellence Award from the Division of Social Sciences.
The Teaching Excellence awards recognise outstanding achievements in teaching across the entire Social Sciences Division, and the Early Career Award recognises staff who have shown high levels of innovation and expertise in teaching at an early career stage. Michael, who is also a DPhil student in the School of Archaeology and holds the Cyril and Phyllis Long Fellowship in Social Sciences at The Queen's College, receives this award in recognition of his innovative teaching approaches in tutorials with St Peter's Archaeology and Anthropology students.
Michael said, 'My classrooms are noisy places, bubbling with conversation, enthusiasm, fizzing with the intoxication of learning and new ideas. I aspire to cultivate in my students an academic curiosity and intellectual creativity with which to take on the world. I am thrilled to accept the Social Science Division Teaching Excellence Award.'
To learn more about Archaeology and Anthropology at St Peter's, click here.