Home page
Francis Warner (1937-2021)
8 December 2021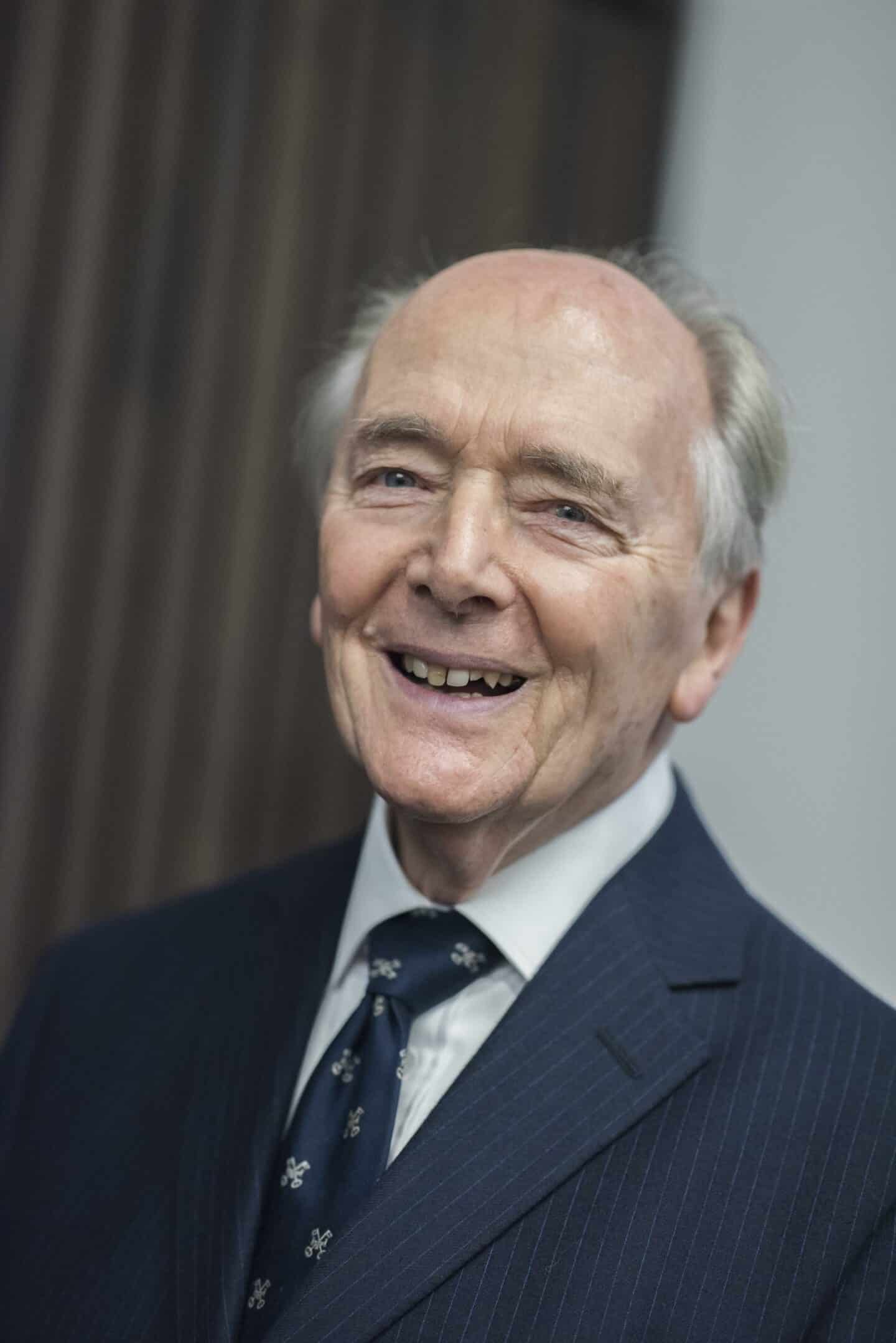 Francis Robert Le Plastrier Warner (21 October 1937 - 7 December 2021)

MA Camb, MA DLitt Oxf, Hon DMus Wm Jewell
It is with sadness that the Master and Fellows of St Peter's College Oxford announce the death of our Emeritus Fellow, Francis Warner, who was the Lord White Fellow and Tutor in English Literature 1965–99.
Francis was a poet, playwright, musician, literary critic and an inspiring tutor. His has been a life lived with passion and his literary and theatrical passions have been passed on to, and caught by, many generations of students. The work of his later literary career was centred on Agora, an ambitiously wide-ranging dramatic cycle of sixteen plays tracking the development of European culture from ancient Greece to the present.
Francis made a profound impression on those whom he taught and he in turn followed their post-graduation achievements with pleasure and pride. His contributions to the life and work of St Peter's have been very significant. He was a noted advocate for experimental theatre, leading attempts during the 1960s and 1970s to establish a Samuel Beckett Theatre for avant garde theatre production in Oxford. He will be much missed by Penelope and the family, and by very many in the wider family of the College.
The College flag is flying at half-mast in honour of Francis. Details of the funeral will be circulated in due course.
Below is a collection of personal tributes and memories from former colleagues, students and friends.
Professor Henry Mayr-Harting, Emeritus Fellow
Francis Warner was one of the most vivid and dynamic of the Fellows of St Peter's College in its century's history. He brought the College's English to a new level in standard and reputation. As well as being a celebrated dramatist and lyrical poet, he was a charismatic teacher; former students of his have made their mark in the academic and literary life of the country. He was a great encourager, of pupils and friends and colleagues alike, being always not only hyperbolic but also discerning in his praise. He was excellent company, a witty but also a considerate conversationalist.
Francis had a gift for lightening the mood. In the Governing Body he struck a nice balance between being serious and being amusing. On one occasion in the early 1970s, when the College had trouble in the kitchen and had just lost a chef, he offered to go down to Southampton on behalf of the College to kidnap a chef off a liner.
In his later years, Francis' Christian faith noticeably deepened. He was never preachy, but he attended the College sung evensongs regularly and devoutly, together with his wife Penelope, than whom nobody could have had a wiser and stauncher supporter in all things.
Even when Francis was dying and his appearance was that of someone manifestly very ill, his talk was still sharp and witty. The spirit kept its spark to the end.
Steven Latner (English, 1973)

Francis was my friend and mentor for 50 years! Truly a special person. We first met in the 60's when Sir Alec Cairncross was Master and I was blessed to spend three years as his student studying with him and Bob Burchfield. He was a poet and a scholar. After graduating we became lifelong friends and I cherish the memory of our time together.
Lucy Bailey (English, 1979)

Francis Warner was an inspirational tutor, playwright, poet and musician. When I think of him - it's the speed of mind, his lightness of touch, his joy in life - and he communicated that to all those who knew him.
In some ways I owe Francis my entire career. He supported every step I took to become a theatre director. His enthusiasm and his belief in one's ability was boundless. He felt that his students could achieve anything they wanted and he made you believe the same! His tutorials were brilliant acts of performance - amusing, challenging and exhilarating at every turn. However it was his belief in the privilege and potential of our youth that was the most powerful gift he gave us. I am hugely indebted to him. It's a massive loss.
The Hon. Robert Hanson (English, 1980)

My dearest Francis, It was lovely to see you a few weeks ago, facing the final journey with such calmness and inner peace. As you embark on that journey I and all your students owe you an incredible debt of gratitude. You were our mentor, our teacher and our friend. Rest in Peace.
Charles Ind (English, 1982)

Francis was a brilliant man and an inspirational tutor. He instilled a belief in his students that they could achieve great things and he took enormous pride in their achievements. Francis' creative genius, and his loyalty and commitment to his students, have enriched the lives of so many – and I feel truly privileged to have been both one of his students and his friends.
Dr Bridget Foreman (English, 1986)

Francis once told me that his role was 'to embody the subject and inspire the young', and I can think of no-one who succeeded in that more entirely than him. He did so much more than inspire those who were fortunate enough to be his students and his friends: he encouraged and championed us; he had unshakeable faith in us, he saw in us what we could not yet know of ourselves and somehow nurtured it into being. And he did so with curiosity about our lives, with commitment to our future, with extraordinary energy and an ability to bring a sense of the dramatic to our every day and all our days. Our grief at his loss is great, but our gratitude is greater.
Hugh Dancy (English, 1994)

I'll always associate Francis with glee. The delight he brought to the many facets of his life, and therefore into the manifold ways that he touched other peoples' lives, is a precious memory; that such a fully-formed, unique man, and artist, should also be such a champion of others, is one of the greatest gifts I received from my time at St. Peter's.
Professor Peter C. Newell, Emeritus Fellow

Francis was a very convivial and friendly member of the SCR and, over the years we formed a strong bond of friendship. Our friendship never wavered despite our academic interests being so different. He was a master of expression and was renowned for the many complex plays he wrote, some of which were performed in St Peter's College. In 1989-90 he performed the duties of a University Pro-Proctor and was a great help to me during that time (my Proctorial year), particularly for gladly taking on several of the (somewhat arduous) degree ceremonies. During such ceremonies he was in his natural element and later he became the College's Dean of Degrees and performed brilliantly in that role on behalf of the College. He was definitely one of the most notable and endearing members of the College and he will be sorely missed.
Dr Huw Dorkins, E.P Abraham Fellow and Tutor in Medicine

Francis Warner was one of the public faces of St Peter's College for many years. His love of theatre was manifest in his work as a playwright. Several of his plays were staged in Oxford, often using undergraduates drawn from St Peter's in the production. His theatricality was also manifest in his role as a long-serving Dean of Degrees for the college. In his scarlet D.Litt. robes, Francis cut a striking figure leading new undergraduates for matriculation, or graduands on degree days, to the Sheldonian Theatre.
David Walton Masters, Chairman, The Oxford Samuel Beckett Theatre Trust

A treasured and memorable friendship with Francis began almost 50 years ago after he had founded The Oxford Samuel Beckett Theatre Trust. The Trust provides annual awards to enable those working in experimental theatre to have their voices heard by funding performances of their work at the Barbican. His passing leaves a large gap in the ranks of those who make a difference to our lives.
The Reverend Anthony Buckley, Vicar of St Michael at the North Gate

The eyes still sparkled, right to the end. Especially when asking about other people, or when recalling poems, or showing one of his extraordinary collection of artefacts, or having received Communion. He loved family and friends. He loved learning and other people learning. He loved his faith. We shall miss Francis so much, and will always be thankful. In Helen Keller's words: 'We love him alike for what he himself has achieved and for what he has evoked from others.'
The Revd Dr Elizabeth Pitkethly, College Chaplain

Francis was a great supporter of the college chapel and attended services very regularly until very recently. He loved the liturgy and music, knowing many traditional prayers by heart. He was a man of prayer and someone who knew and loved the Prayer Book. During the interregnum at St Michael Northgate, it was my privilege to take home communion to Francis and Penelope every fortnight. As a result of these occasions I got to know Francis very well; I came to value him as a true friend and spiritual support. Despite his own increasing frailty, Francis was always deeply interested in college and chapel life. Indeed, when I visited him a few weeks before he died, he was thrilled to hear of the baptism and confirmation service that had taken place in chapel. I shall always treasure the book of readings and prayers that Francis gave me. On my last visit to Francis, he asked me to read some verses from Psalm 127 from this book. Rather appropriately the section he asked me to read ended with the words 'he giveth his beloved sleep'. May Francis rest in peace and rise in glory.