Home page
Dr Dean Sheppard receives MPLS teaching award
23 January 2023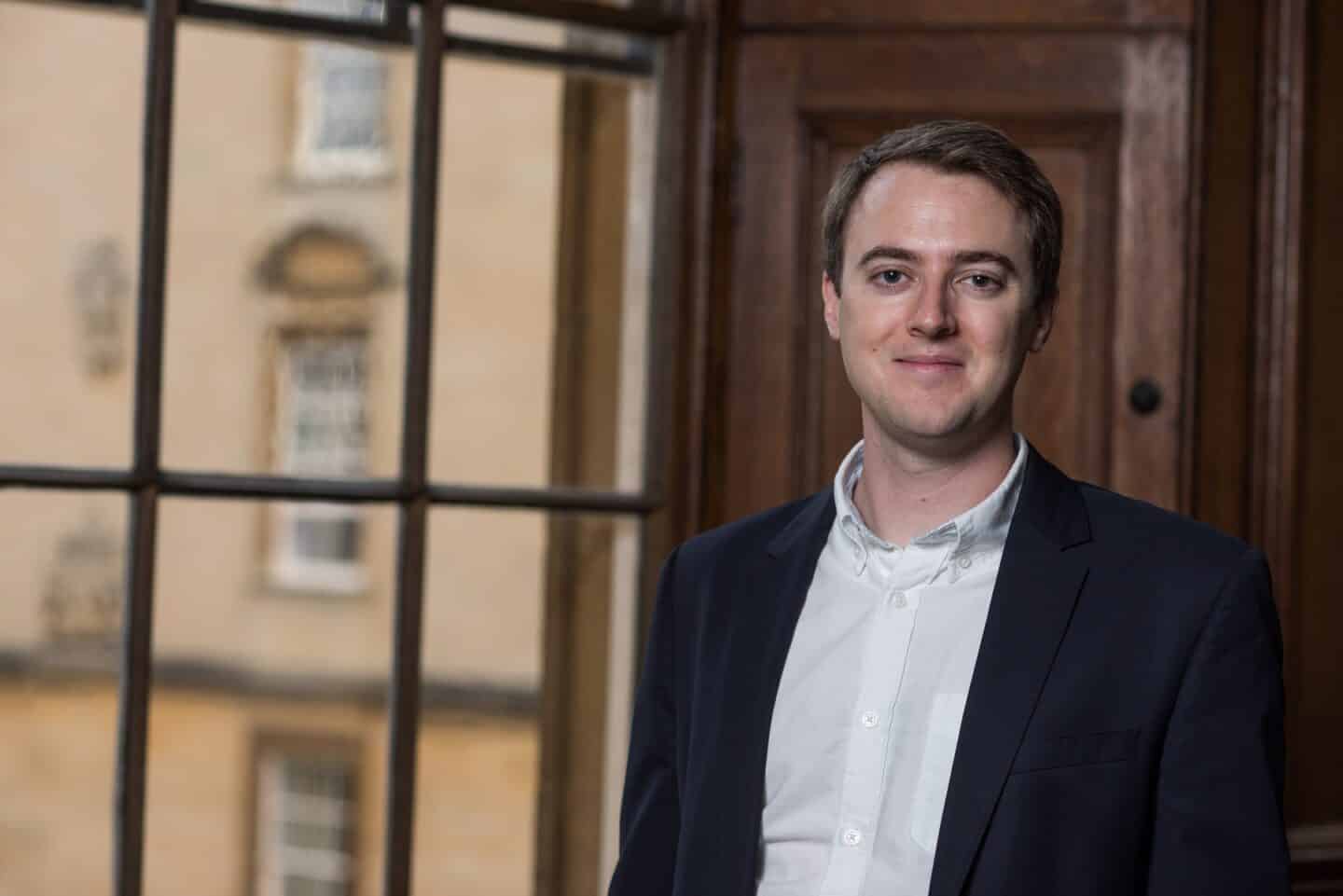 Kudos to Dr Dean Sheppard, tutor in Physical Chemistry at St Peter's College, whose excellence in teaching has been recognised with one of the 2022 MPLS (Mathematical, Physical and Life Sciences Division) Teaching Awards. The MPLS Divisional Teaching Award Scheme celebrates success, and recognises and rewards excellence in innovative teaching.
At St Peter's, Dr Sheppard teaches all aspects of the undergraduate Physical Chemistry course. He was nominated for the award by both staff and students because of his inventive teaching methods, which included creating special videos for his tutorial question sets. Nominations described him as 'the definition of the world-class education promoted on the Oxford University website.'
In their statement about Dr Sheppard's Award, the Department of Chemistry said,
'One of the aims of [Dr Sheppard's] role was to improve equality of experience for all of our undergraduate students regardless of their college. To facilitate this Dean produced centralised tutorial sheets for each of the 18 core Physical Chemistry lecture courses taken by all of the students in the first three years of their degrees.'
Dr Sheppard said,
'Receiving an MPLS Teaching Award was a lovely surprise, and I am really grateful for the nominations from my students and colleagues. I am very lucky to teach such bright and receptive Oxford chemistry students; they are an impressive bunch. Maintaining concentration and motivation to study remotely during the pandemic lockdown periods was incredibly challenging, and I am delighted that my students felt that my approach to teaching helped them to succeed.'
Ever eager to continue honing his teaching methods, Dr Shepard has also just completed a PGCert in Teaching & Learning in Higher Education, receiving a Distinction and gaining Fellowship of the Higher Education Academy.
To learn more about Dr Sheppard and his teaching and research, click here.