Home page
The Boat Race 2023: three St Peter's students to row for University of Oxford
9 March 2023
On Monday, 6 March, The Boat Race Company Limited, in partnership with Oxford University Boat Club (OUBC), Oxford University Women's Boat Club (OUWBC) and Cambridge University Boat Club, hosted The Gemini Boat Race 2023 Crew Announcement in London at Apothecaries' Hall, Blackfriars. Of the 18 Oxford students selected to row for the men's and women's Dark Blue Boats, three students are from St Peter's College.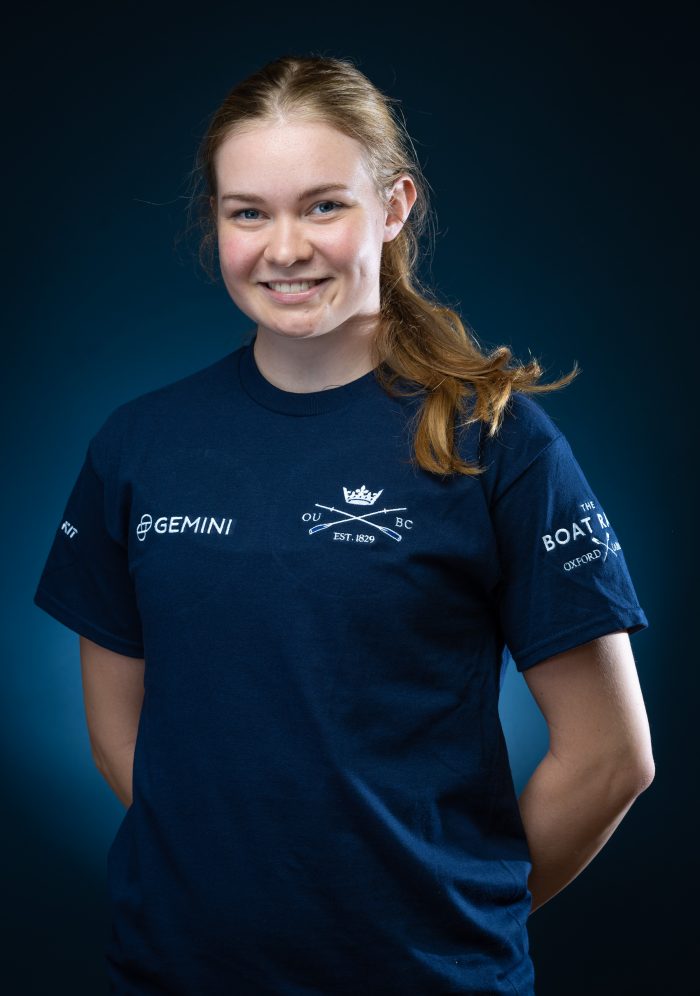 Sara Helin, who is also the president of the OUWBC, is an undergraduate Engineering Science student from the UK. She will form part of the crew on this year's women's Blue Boat.
Sara said, 'This is my first year as President and also in the Blue Boat. However, I have rowed for the University in the reserve crew for two years prior. Throughout my time at OUWBC, the College has supported my subs. My tutors, Prof Thomas Adcock and Prof Charles Monroe, have been incredibly understanding and supportive.
I would love to be the crew that turns the tide to Dark Blue. Rowing in the Boat Race reflects the culmination of hard work and incredible support I have received while rowing. I am incredibly grateful to race with such strong women in an event steeped in tradition. I hope to make St Peter's proud!'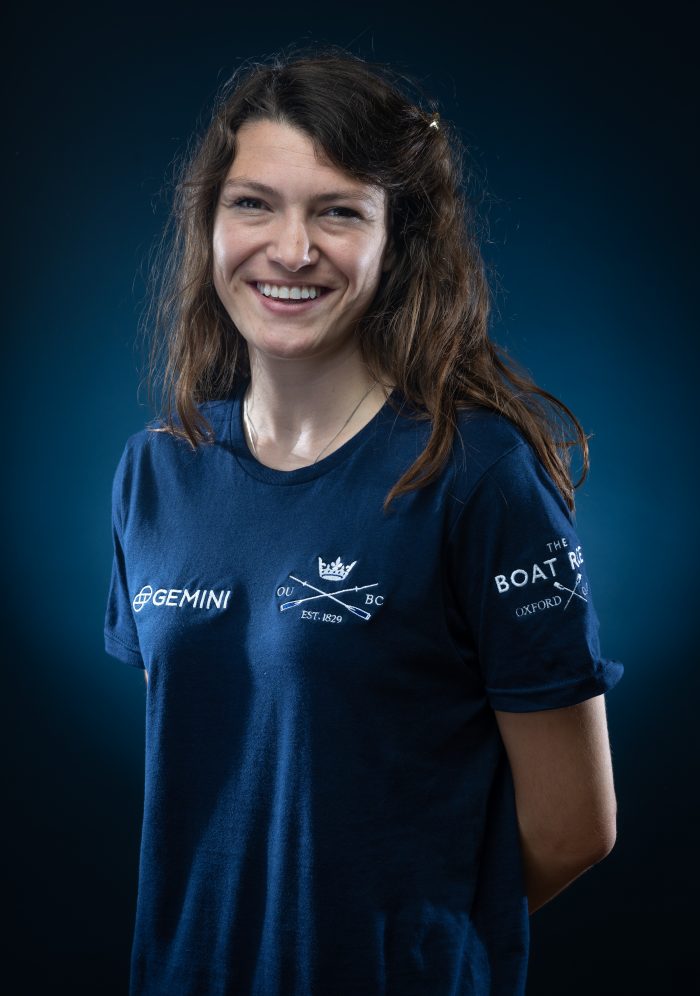 Postgraduate medical student Tara Slade, also of the UK, will cox the women's Blue Boat.
She said, 'I'm most excited to see the results of the efforts from every member of the squad on 26th March. Everyone has made a huge commitment over the last six months and I can't wait for the early mornings, freezing outings and tough sessions to pay off.
College kindly contributed towards my subs for Uni rowing. I enjoyed coxing M1 to blades with SPCBC in Summer Eights. My St Peter's tutors have been extremely supportive—both Dr Susanne Hodgson and Dr Huw Dorkins have been exceptional throughout.
Personally, coxing The Boat Race represents an accumulation of the support I've had to date from all the clubs I've coxed for. It's also part of something much bigger, with the women's Boat Race only having come to the Tideway in 2015, I feel honoured to be contributing to the platform women's sport deserves. I look forward to displaying the talents of women with such academic and sporting excellence to inspire the next generation and make preceding generations proud.'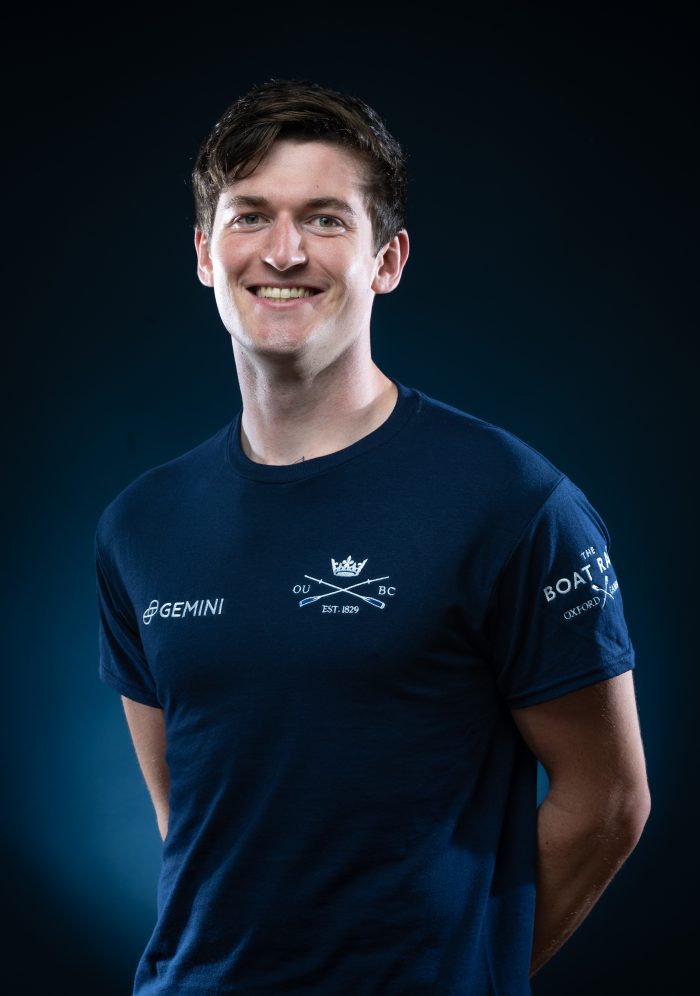 Canadian DPhil in Engineering Science student Alexander Bebb will row for the men's Blue Boat. 
He said, 'Without trying to sound too cliché, competition in The Boat Races is the culmination of years of hard work and a hint of luck. Being given the opportunity to represent Dark Blue in this historic race is one of the highest honours in rowing. We follow in the footsteps of many great oarsmen and women and the connection to their legacy is not lost on us. Being granted the chance to add to this rich history is what excites many of us.
Participation requires months of preparation, hours of hard work and sacrifice, to perform at our best on the day. Athletes are required to sacrifice free time and are forced to work tirelessly to succeed both academically and athletically. Doing so successfully requires a great support network. Teammates and coaches, friends and family, tutors and colleges and the wider University all work together to support those who are finally selected. I've been fortunate to receive support through the Student Support Fund at St Peter's College, without which participation in this event would have been impossible.'
To learn more about the crews, read the Athlete Programme here.
Image credit for rower profile images: Benedict Tufnell/Row360 for The Gemini Boat Race