Home page
Aspire Liverpool at St Peter's College
20 April 2022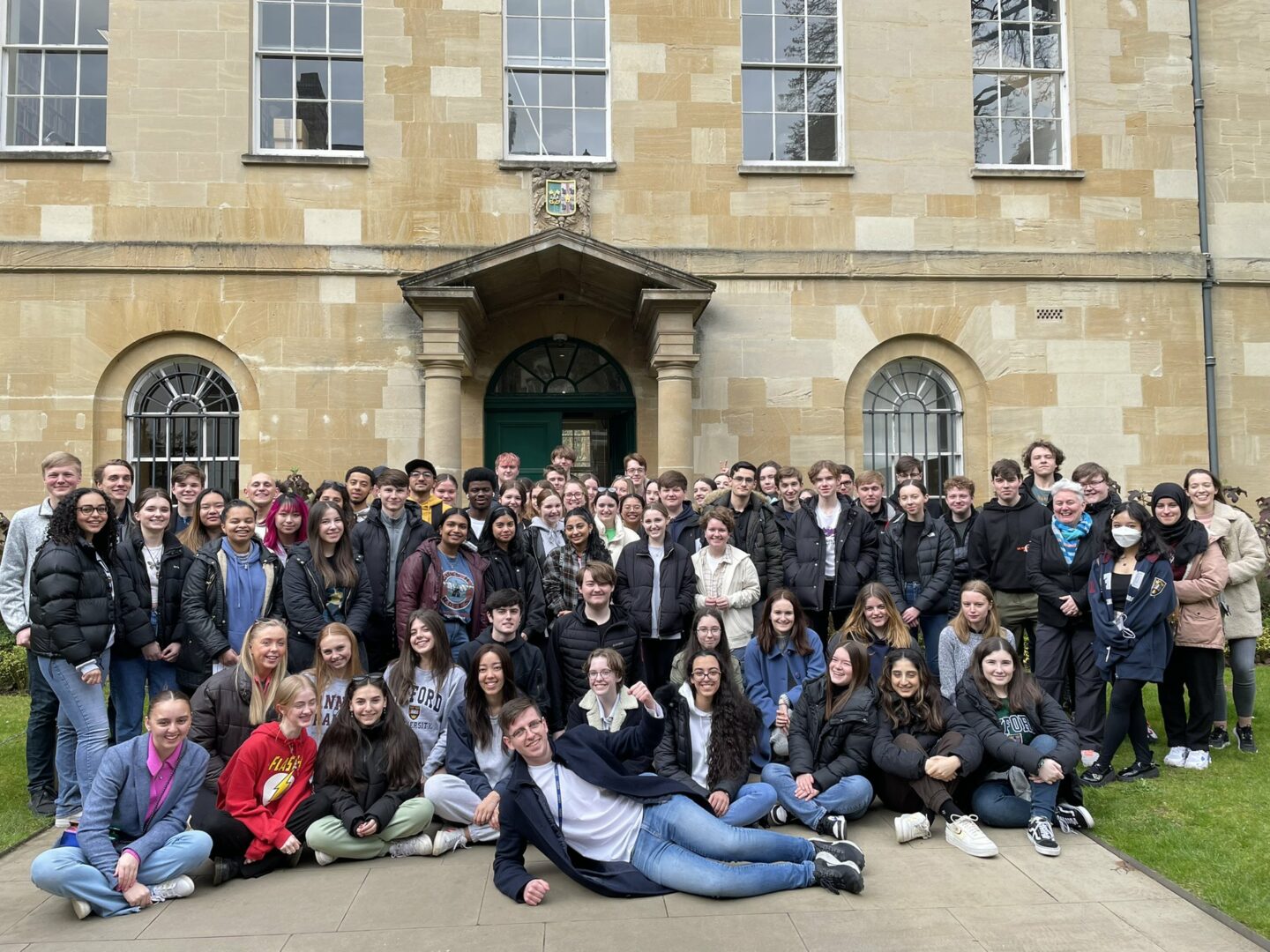 In an ambitious and exciting outreach initiative, St Peter's College hosted 72 Year 12 students and 7 teachers from state schools across the city of Liverpool for a free four-day residential aimed at widening access to competitive universities.
Aspire Liverpool is a charity that helps raise aspirations for bright students from state schools in Liverpool and supports them in making successful applications to top universities. Since its founding, St Peter's College has had a significant and proud Liverpool connection and the College continues to enjoy many ongoing connections with the city. This includes a direct ongoing Access and Outreach link with Liverpool schools which St Peter's Access and Outreach Coordinator, Anna McMurtrie, visits regularly.
The St Peter's College residential for Liverpool young people built on these existing connections, debunking some of the prevalent myths about applying to and studying at Oxford and helping the gifted young people on the Aspire Liverpool programme imagine themselves studying here.
Yesterday, our groups were sent off on a scavenger hunt of Oxford to find key landmarks in the city. The first group back with photo evidence of each won. Here are some of our winners accepting their £10 Blackwells voucher from @jrboxford. #Oxford @SPC_Oxford @SPCOutreach pic.twitter.com/aY92I3vv5W

— Aspire Liverpool (@LiverpoolAspire) April 4, 2022
In the academic sessions, students in different disciplinary areas considered very different questions. These included:
'What's the use of Chemistry?' with Professor Mark Moloney, Professor of Organic Chemistry and Senior Tutor of the College;
'How would you design a trial to test a new vaccine?' with Dr Susanne Hodgson, Lecturer in Clinical Medicine at St Peter's College, who herself helped design and run the trials for the Oxford Vaccine against COVID-19; and
'How do the publicly articulated and the private reasons for going to war diverge?' with Professor Judith Buchanan, Master of the College, as part of the class's study of Shakespeare's Henry V.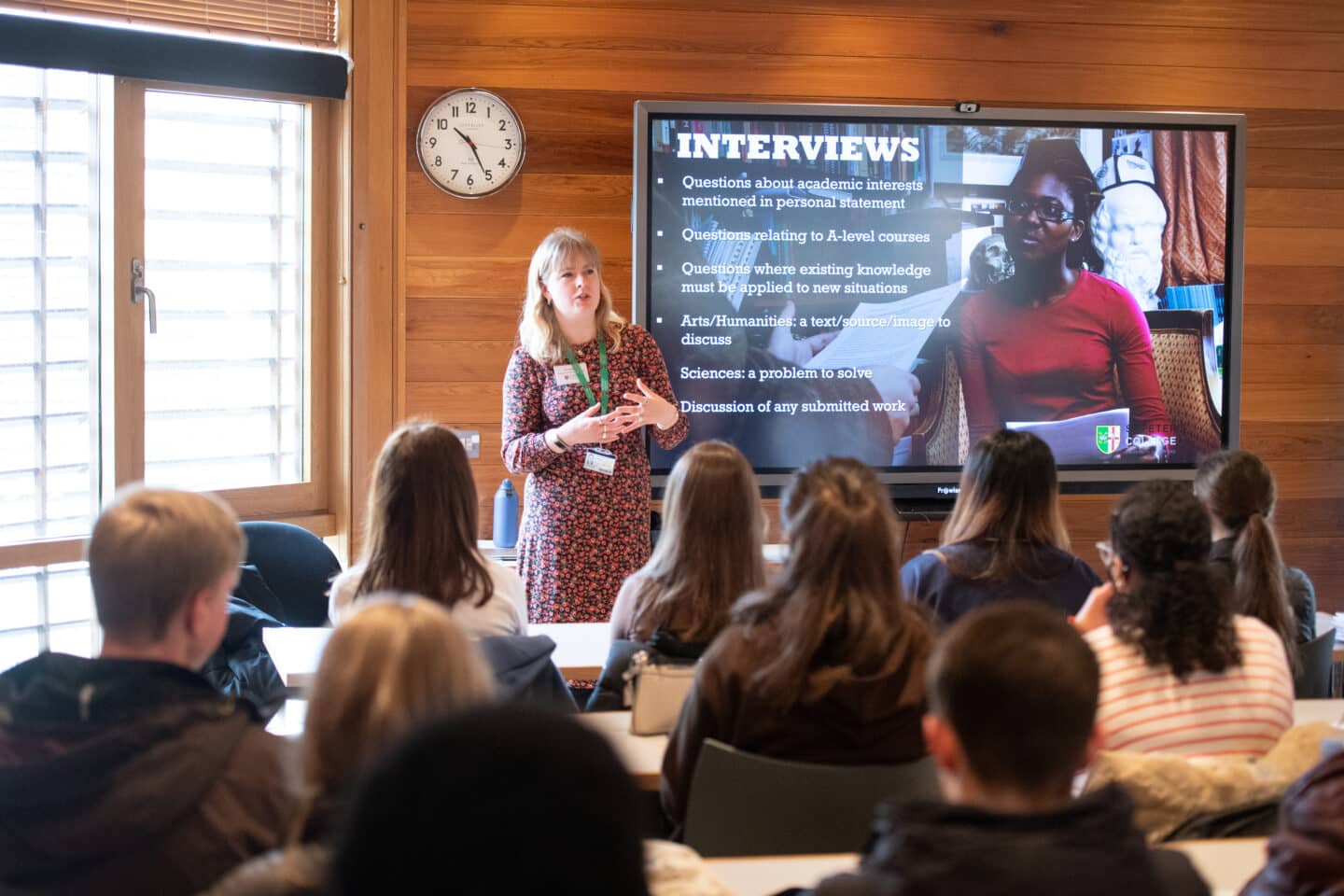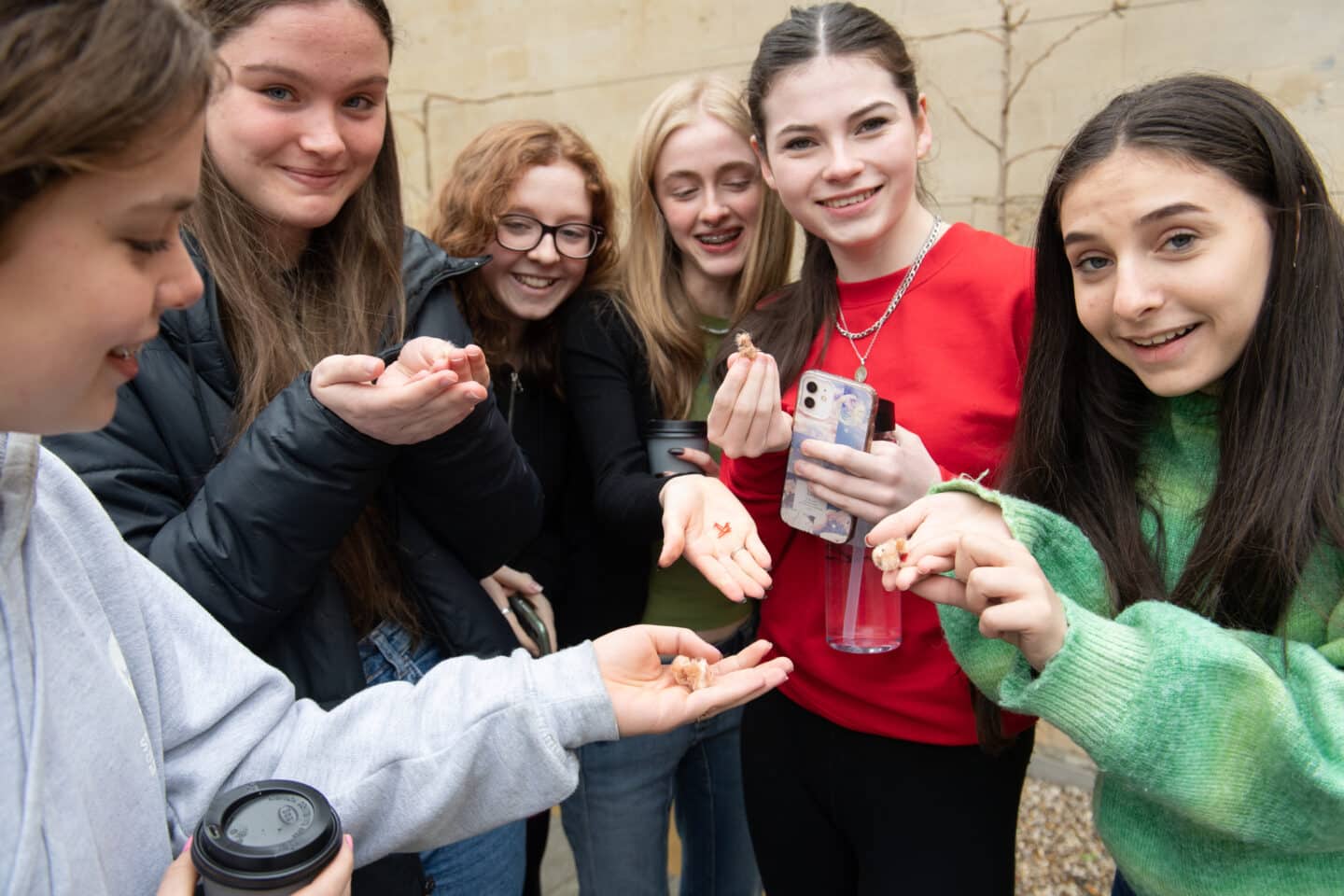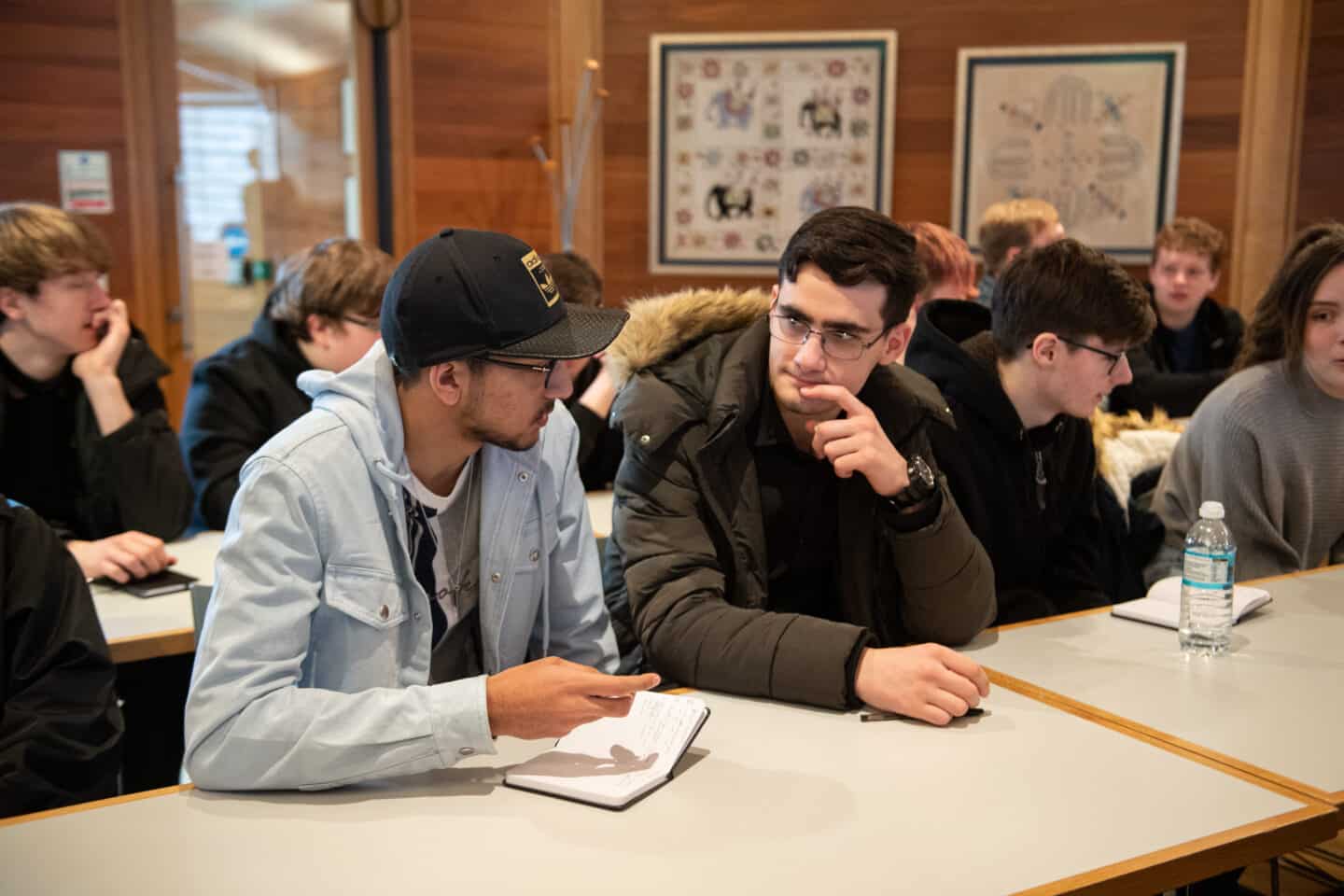 In addition to the guidance and mentorship provided by St Peter's staff and academics, a team of St Peter's College student ambassadors also contributed to the event, sharing from their own experiences of applying to and studying at Oxford. The ambassador team included Patrick, himself a St Peter's student from Liverpool, who reported on how out of place he had imagined he might potentially feel in Oxford before he came but how completely at home he in fact now feels. He encouraged potential applicants to come and join the proud Scousers of Oxford.
Thank you @SPC_Oxford for a fabulous residential. We're delighted to be working closely with you to provide fantastic opportunities for our students in Liverpool. It's bye for now 👋🏻 #ReachingHigher22 #Oxbridge #AspireLiverpool pic.twitter.com/z1ZsGKCe86

— Aspire Liverpool (@LiverpoolAspire) April 5, 2022
Programme participants shared that the visit helped myth-bust some their preconceived notions of Oxford, inspired them to reach higher and made them feel overall that Oxford might well be a place for them. One teacher reported back that students 'came back fully enthused and keen to make a successful application in the autumn.'
The trip was completely free for all 72 students, thanks to generous funding from the St Peter's College Foundation and the philanthropic supporters of Aspire Liverpool.
St Peter's College wishes all the best to those who participated in the inaugural Aspire Liverpool Oxford residential, whatever their future may now hold.