Home page
AJ Tracey partners with St Peter's College in support of Black students
18 October 2022
The AJ Tracey Fund at St Peter's College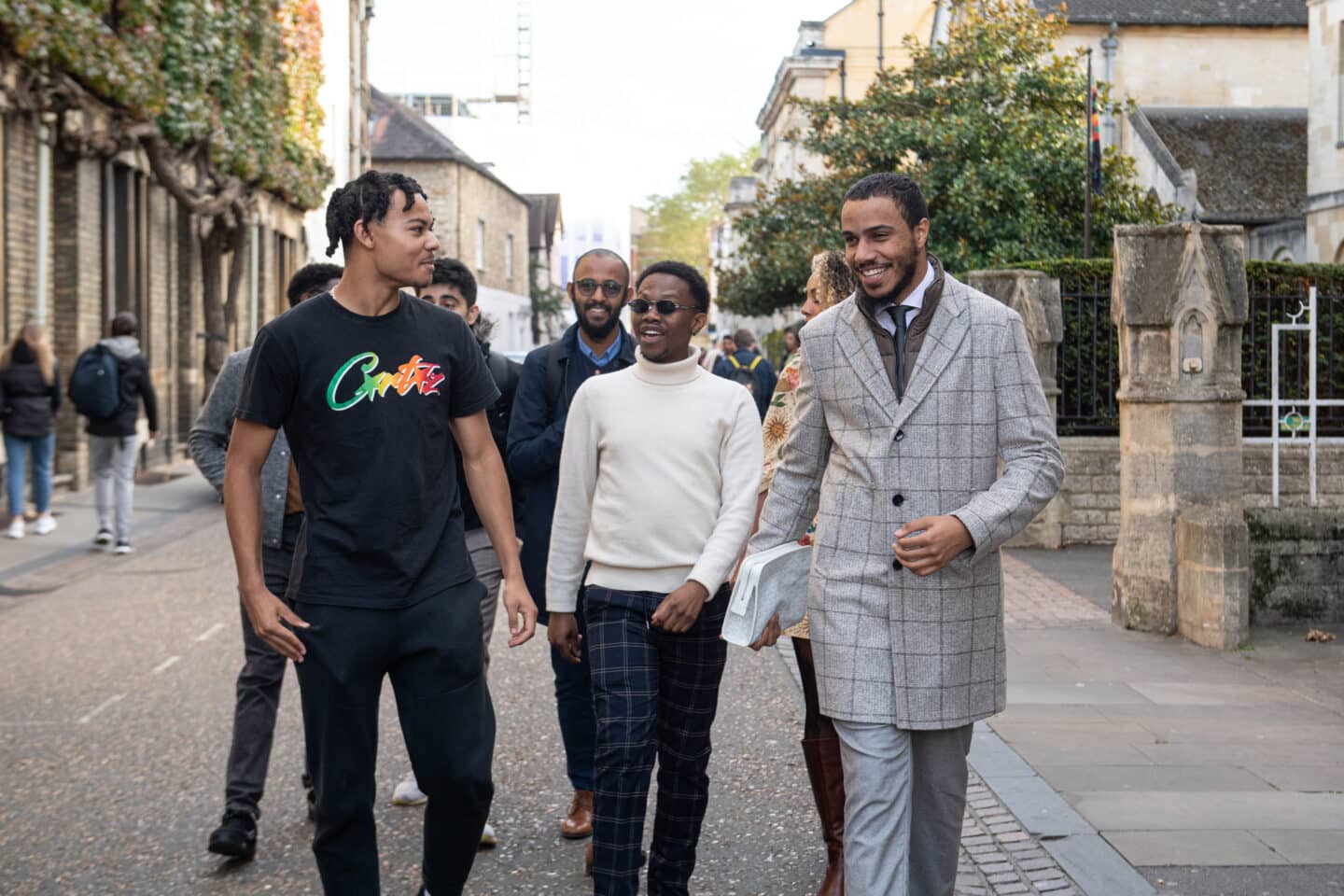 St Peter's College Oxford is delighted to be partnering with celebrated rapper and music producer AJ Tracey in supporting Black students, Black student life and research into Black histories and experiences through the formation of The AJ Tracey Fund.
The AJ Tracey Fund offers invaluable support for initiatives in train within the College that recognise the historic under-representation of Black students at Oxford. This includes work addressing issues of access and under-representation, expanding opportunities for Black mentorship, supporting the student experience of those from low-income backgrounds, enabling developmental opportunities for Black role models and leaders of the future, and encouraging work on Black experience, Black representation and Black histories.
AJ Tracey has been a welcome visitor in and out of St Peter's College across the past year, speaking at length with students and staff to gain an understanding of the challenges and opportunities for Black students in Oxford. His support for the ongoing work to make Oxford more accessible for underrepresented communities and to help support students once at Oxford is invaluable. AJ Tracey told ITV News, 'I know it can be quite hard going to any University let alone somewhere like Oxford which is, you know, predominantly white and the best of the best. So, I just wanted to alleviate some of the stress that a Black student might have day to day.'
Professor Judith Buchanan, the Master of the College, said, 'We are delighted that AJ Tracey has become a close friend of St Peter's College. We welcome the useful questions he asks about Black experience in Oxford and his attentive interest in the wellbeing of our students. He has already provided inspirational encouragement to Black students within the College, and to us all. With his generous support, we look forward to seeing current and future talented Black students flourish in their time here and move out into the world as the confident, bold, thoughtful and creative leaders of the future across fields. AJ Tracey's own personal commitment to seeing our students thrive in their time at Oxford sits at the heart of the generous support he is providing.'
To mark the new partnership with St Peter's College, AJ Tracey gave an interview to the Guardian Observer this Sunday.
St Peter's College was pleased to welcome AJ Tracey back to College on Monday, 17 October to continue the conversation with colleagues and students and to share a special dinner with students. Ahead of the dinner, AJ Tracey was interviewed at the Oxford Union by Union president, Ahmad Nawaz.
The AJ Tracey Fund will complement ongoing initiatives at St Peter's College and the University of Oxford dedicated to widening access and attracting students from historically underrepresented backgrounds to apply.