Located in Besse Staircase with views over Linton Quad and the chapel, our newly-refurbished College guest room (with an adjacent bathroom) is available to fellows, students, alumni, and their family and friends, for short visits of up to three nights.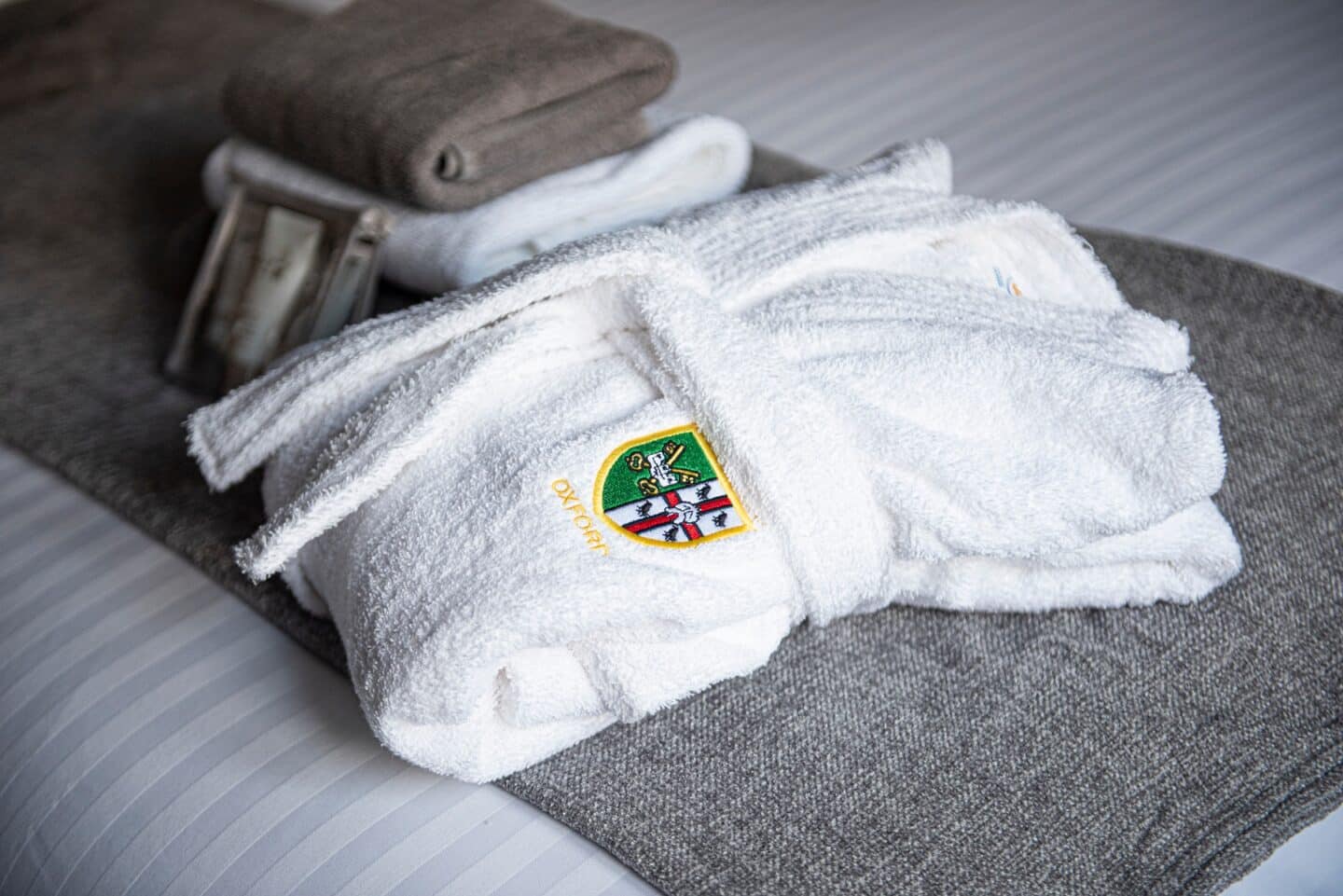 Bed linen, soap, towels, and tea and coffee-making facilities are provided. Wi-Fi is also available.
Guests can check in from 14:00 on the day of arrival. The room key can be collected from the Lodge, which has 24-hour staffing. Check-out by 10:00 on the day of departure, and the key returned to the Lodge.
Please note that only Fellows may reserve the room more than two weeks ahead. Further information on guest room booking procedures and pricing can be found below.
For further information and to make guest room bookings, please contact the Porters' Lodge at the link below.
Rates and payment
Single occupancy per night: £66
Double or twin occupancy per night: £100
Breakfast, if available, will be £6.90 per person, and a token will be issued at the Lodge on arrival for presentation at the Hall counter.
Payment can be made on arrival at the Porters' Lodge by credit/debit card or cash.