Home page
Two St Peter's Doctoral Students at STEM for Britain
11 March 2022
Two St Peter's College graduate students in the Department of Statistics were invited to present their research at the Parliamentary and Scientific Committee's STEM for Britain exhibition, an event featuring early-career research scientists, engineers and mathematicians.
Out of hundreds of applicants to the programme, Emmanuelle Dankwa and Desi Ivanova were among the approximately 120 other early-career researchers in total - and just 20 in their category - who were selected as finalists and invited to present their posters at the House of Commons.
Emmanuelle Dankwa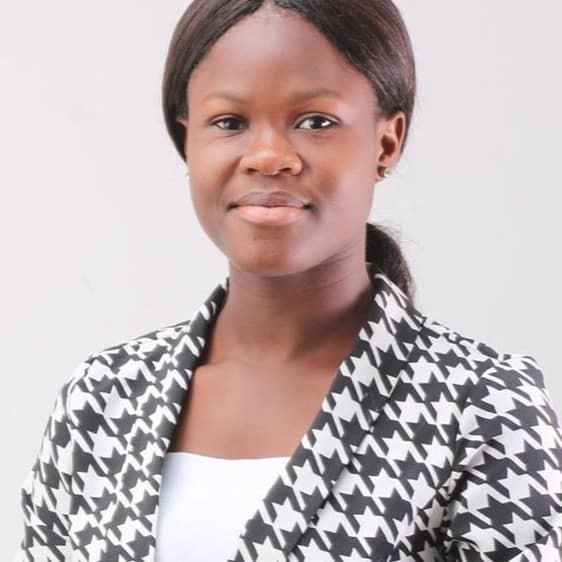 Emmanuelle Dankwa
Emmanuelle, a graduate student from Ghana who also works as a Welfare Officer at St Peter's College, is pursuing a DPhil in Statistics. Emmanuelle's project, African Swine Fever Modelling: Defusing a Ticking Time-Bomb, presented a statistical and mathematical model that describes the spread of the African swine fever (ASF) virus and informs possible policy interventions.
'The experience was helpful for me because I am interested in public policy and public engagement,' Emmanuelle said. 'It was valuable to practise presenting and communicating my work in an accessible format for non-specialists. The more I worked on making my research understandable for lay audiences, the more insight I gained into my project. The feedback I received was very helpful for my professional growth.'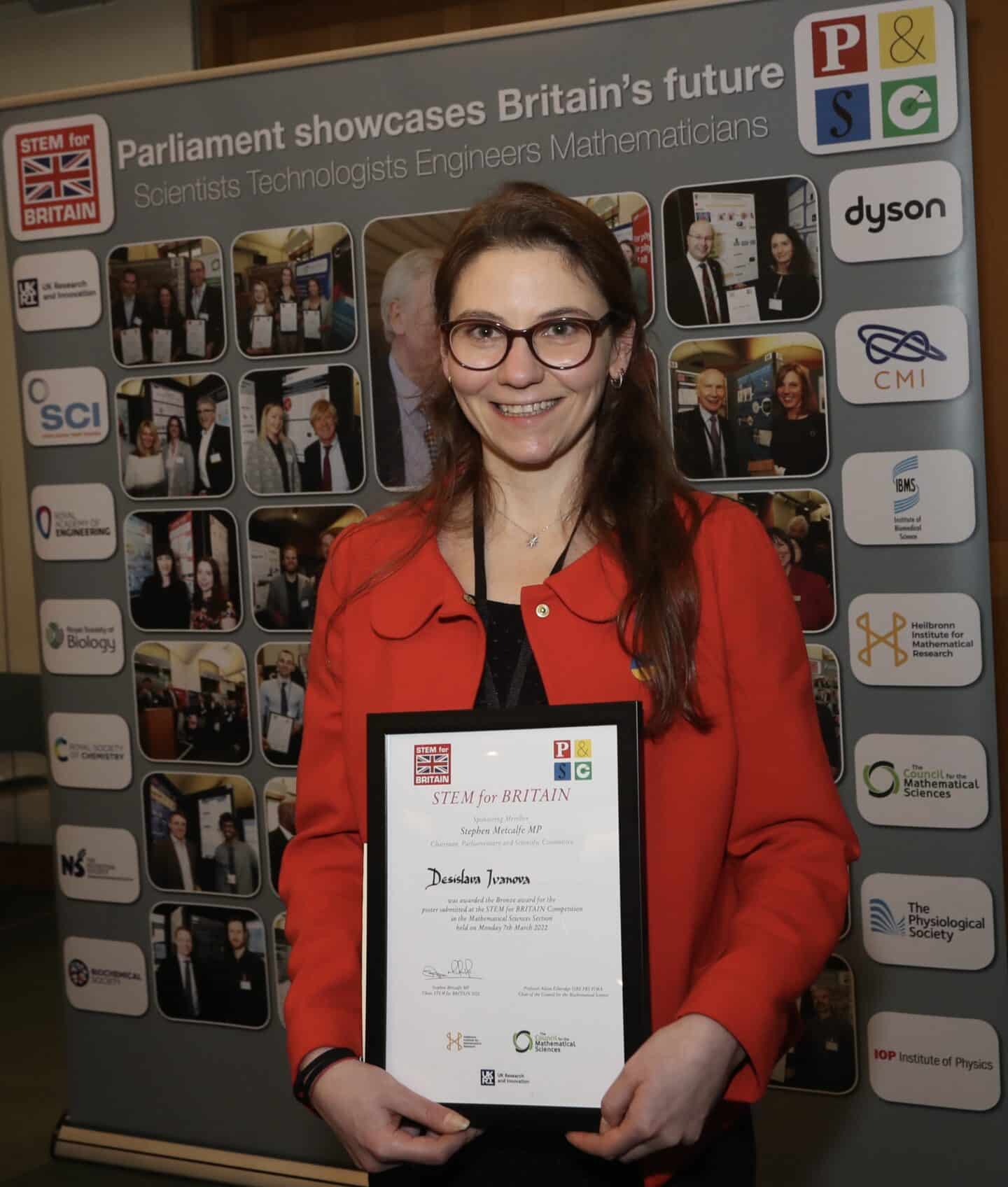 Desi Ivanova
Desi is a second-year graduate student from Bulgaria who is on the Modern Statistics and Statistical Machine Learning CDT. Desi's poster, Automated Adaptive Design in Real Time, is part of a wider research effort on Bayesian experimental design within OxCSML. Her project, which presented a new methodology for experimental design, was awarded the bronze prize in the Mathematical Sciences category.
Desi reflected on the experience, 'I'm extremely happy with the bronze award, it feels great to be recognised for the effort and the value of the research, which I think is especially important for early career researchers like myself. More importantly, I'm really glad I had the chance to attend a scientific event for the first time since starting my graduate studies in October 2020. Compared with the virtual events I've attended, it was a much better experience, as there was a constant flow of other researchers, policymakers and scientists passing by, chatting and sharing ideas.'
As finalists, both Emmanuelle and Desi attended the 7 March 2022 exhibition in the House of Commons where they presented their work to parliamentarians, politicians and expert judges.