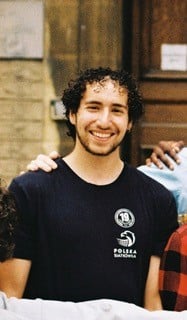 Zeph Goriely
Biology, 2021
Student Telethon Caller
Fun fact:
I have captained England in international volleyball tournaments!
St Peter's/University activities:
At St Peter's I am an active part of the social scene alongside playing for the College football team. Besides this I dedicate a lot of time to playing for the Oxford Blues volleyball team.
Why does alumni support matter?:
Alumni support to the College helps to foster an important sense of 'giving back' and the close community on which St Peter's prides itself. Generous financial support from alumni is a vital source of funding that helps improve the experience that current and future St Peter's students have.