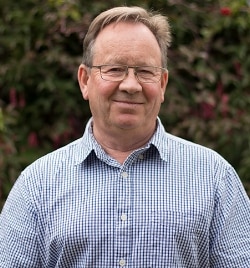 Paul Whitehead is a Professor of Water Science in the Oxford Water Futures Programme in the School of Geography and the Environment. He has a PhD in Dynamic Analysis of Water Resource Systems (Cambridge) and an MSc in Control and Systems Theory (Manchester).
Prior to joining the School of Geography and the Environment in 2008, Paul worked at the University of Reading as Professor and Director of the Aquatic Environments Research Centre. His research interests have focused on dynamic behaviour of river, lakes, wetlands and catchments and the interactions between hydrology, water quality and ecology. He has developed the INCA suite of dynamic models which have been applied widely across the world in many countries and in all continents.
Research
His research has been funded by the UK Government (DEFRA, DTI, DFID), The UK Environment Agency, English Nature, NERC, EPSRC, ESRC, BBSRC, the EU in 5 framework research programmes from 1982 to the present, Water companies and other industrial partners. Paul has also written over 200 papers in the peer reviewed literature.
Professor Whitehead is currently involved in a range of Projects in Oxford including the DFID funded project REACH, studying the potential impact of pollution in Bangladesh and Ethiopia. The project is evaluating the impacts of pollution and climate change on hydrochemistry, water supplies and health in these countries.
Paul is also Managing Director of an Oxford Spinout Company Oxford Molecular Biosensors. This is utilising new technology developed by Oxford to commercialise bacterial biosensors to measure toxicity and chemicals in the rivers, soils and the air.