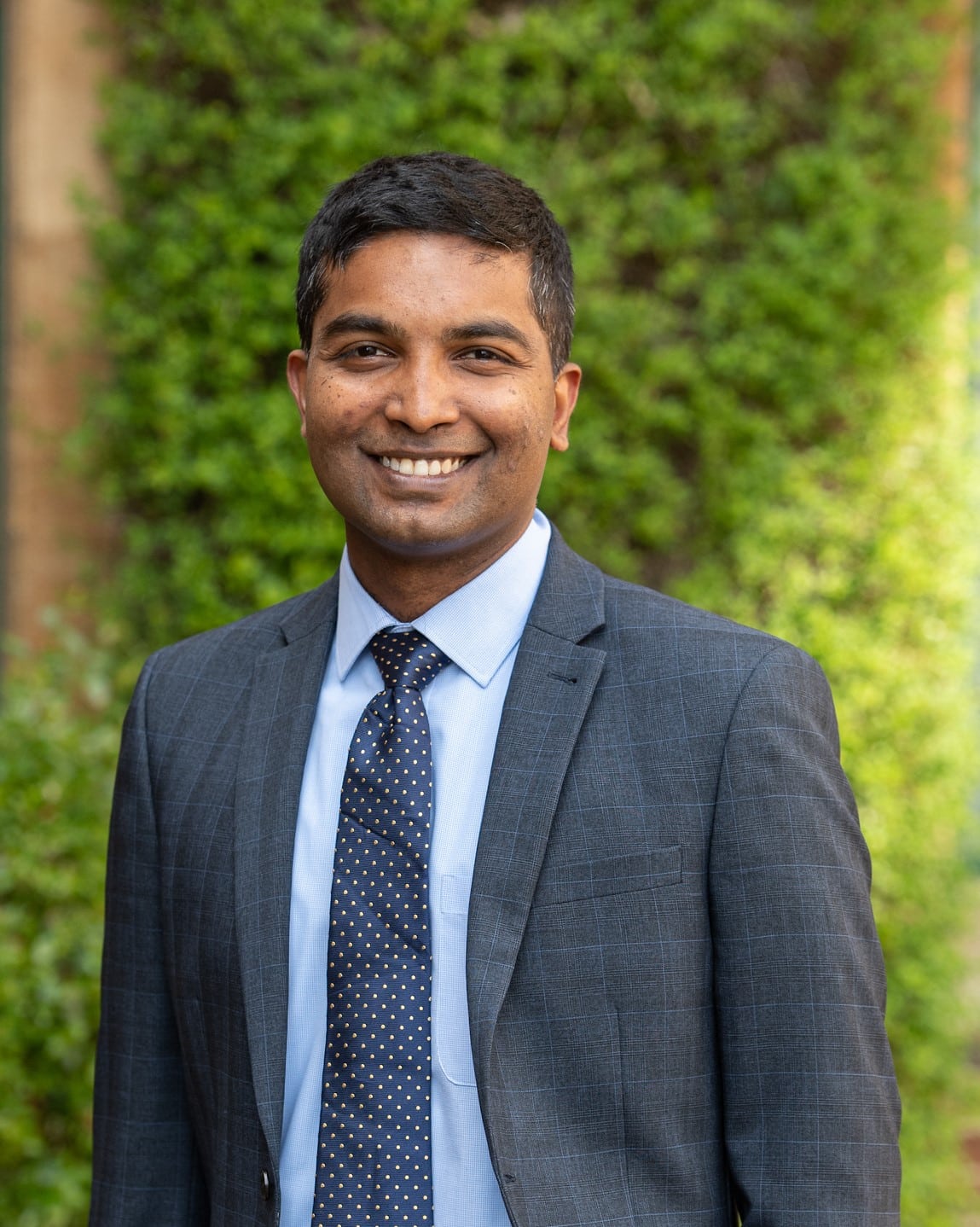 Dr Sanjay Ramakrishnan
Non-Stipendiary Lecturer in Physiology
I completed my undergraduate medical degree at the University of Western Australia in 2012. I wanted to be a surgeon to start with but was mesmerised by the physiology of respiratory medicine. I completed my specialist training in Respiratory and Internal Medicine with Royal Australasian College of Physicians.
I moved to Oxford in 2019 to pursue a doctoral degree in asthma and chronic obstructive pulmonary disease (COPD). Specifically, I am looking at understanding the physiology and biology of asthma and COPD attacks.
Teaching
At St Peter's, I will be tutoring physiology to first- and second-year medicine undergraduates. I will be part of a team of tutors and will be focusing on respiratory, renal, and gastro-intestinal physiology. I will also be tutoring first year post graduate medicine students, again focusing on physiology, but with a clinical focus. Physiology is very much a practical subject and I look forward to engaging my students in lots of practical sessions.
Research
My research is primarily focused on the heterogeneity of asthma and COPD exacerbations. I am leading a phase 2 clinical trial assessing the use of a monoclonal antibody, benralizumab, to treat eosinophilic exacerbations. Students are welcome to chat to me about airway immunology and clinical trials.
During the COVID-19 pandemic, I was part of the STOIC and PRINCIPLE clinical trials, urgently assessing treatments in primary care. I am proud to have led the STOIC trial, which was the first study to show that early use of inhaled budesonide in early COVID-19 illness markedly reduces the need for urgent care. This was replicated in the PRINCIPLE trial and has led to change in treatment guidelines in many countries, including the UK.
I have also been part of a Cochrane Review and continue to collaborate extensively with colleagues across the world.