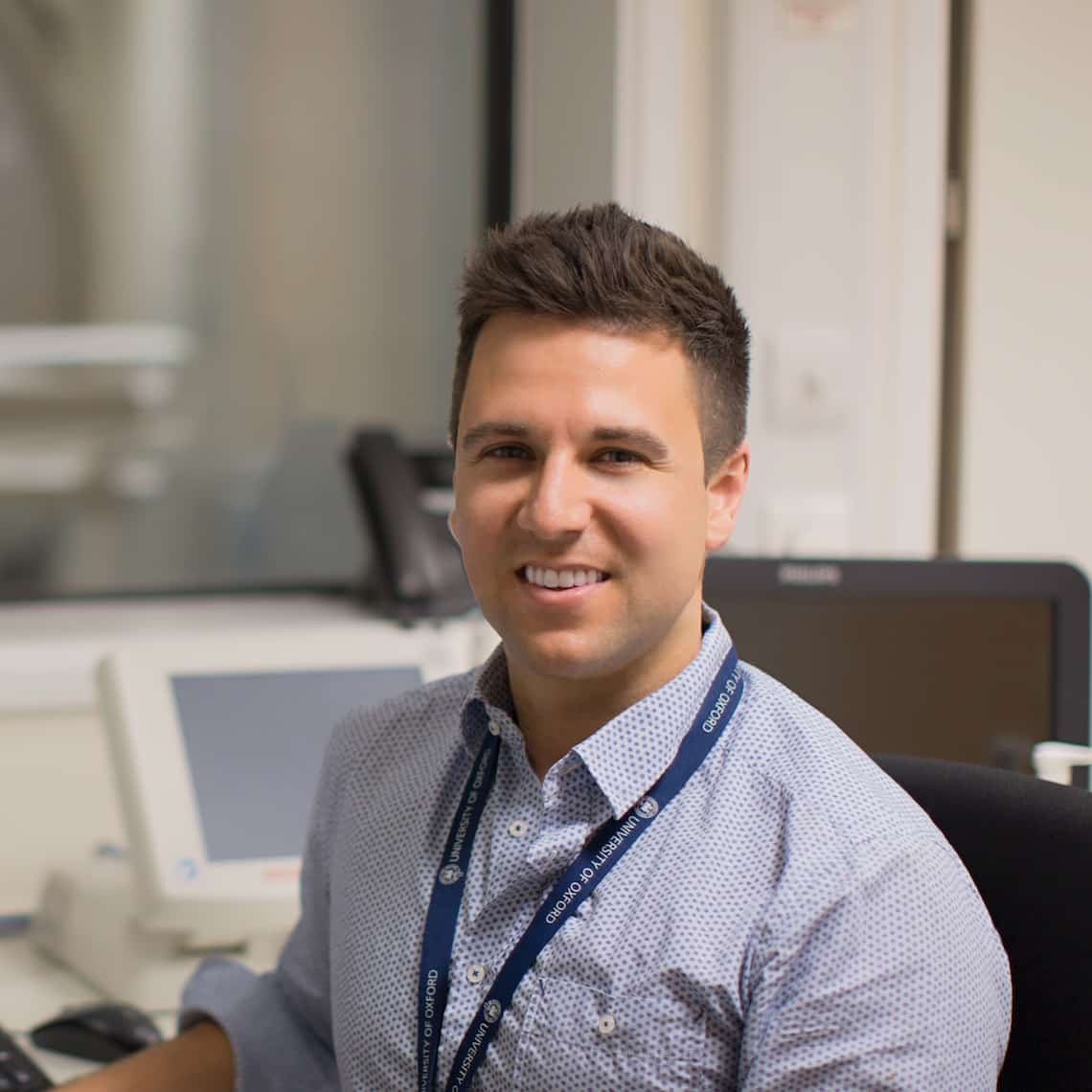 Dr Adam Lewandowski
Research Fellow
Non-Stipendiary Lecturer in Systems Physiology
Adam Lewandowski completed his undergraduate degree at the University of Guelph, Canada and then won a Commonwealth Scholarship to undertake a DPhil within the Division of Cardiovascular Medicine, University of Oxford.
Adam's DPhil was based on the use of cardiovascular magnetic resonance imaging in prospective cohorts of individuals born preterm. Through this work he helped generate the first evidence that interventions such as intravenous lipids and antenatal steroids, which are known to have an impact on developmental vascular programming in animal models, associate with long-term changes in aortic function in humans. He then went on to investigate the developmental impact of the premature switch from in utero to ex utero physiology on cardiac structure and function. Application of novel three-dimensional left ventricular geometric computational analysis approaches allowed characterization of distinct differences in left and right ventricular geometry and mass related to preterm birth. Indeed, a proportion of the young adults had clinically impaired right ventricular systolic function.
Adam is now pursuing postdoctoral research within the research team at the Oxford Cardiovascular Clinical Research Facility (CCRF), University of Oxford, developing a programme of research based on the findings from his DPhil. The team aims to understand how best to reduce the risk of hypertension and stroke that is observed in those born preterm or following pregnancy complications such as preeclampsia. The studies in progress use multimodality imaging approaches, including cardiovascular magnetic resonance, ultrasound and microscopy, in observational studies and clinical trials of adults and children. They have a broad relevance to cardiovascular disease research, having helped refine the ultrasound imaging protocols for the UK Biobank Imaging Enhancement study and recently uncovered associations between circulating levels of antiangiogenic factors in certain young adults, capillary rarefaction and elevated blood pressure.