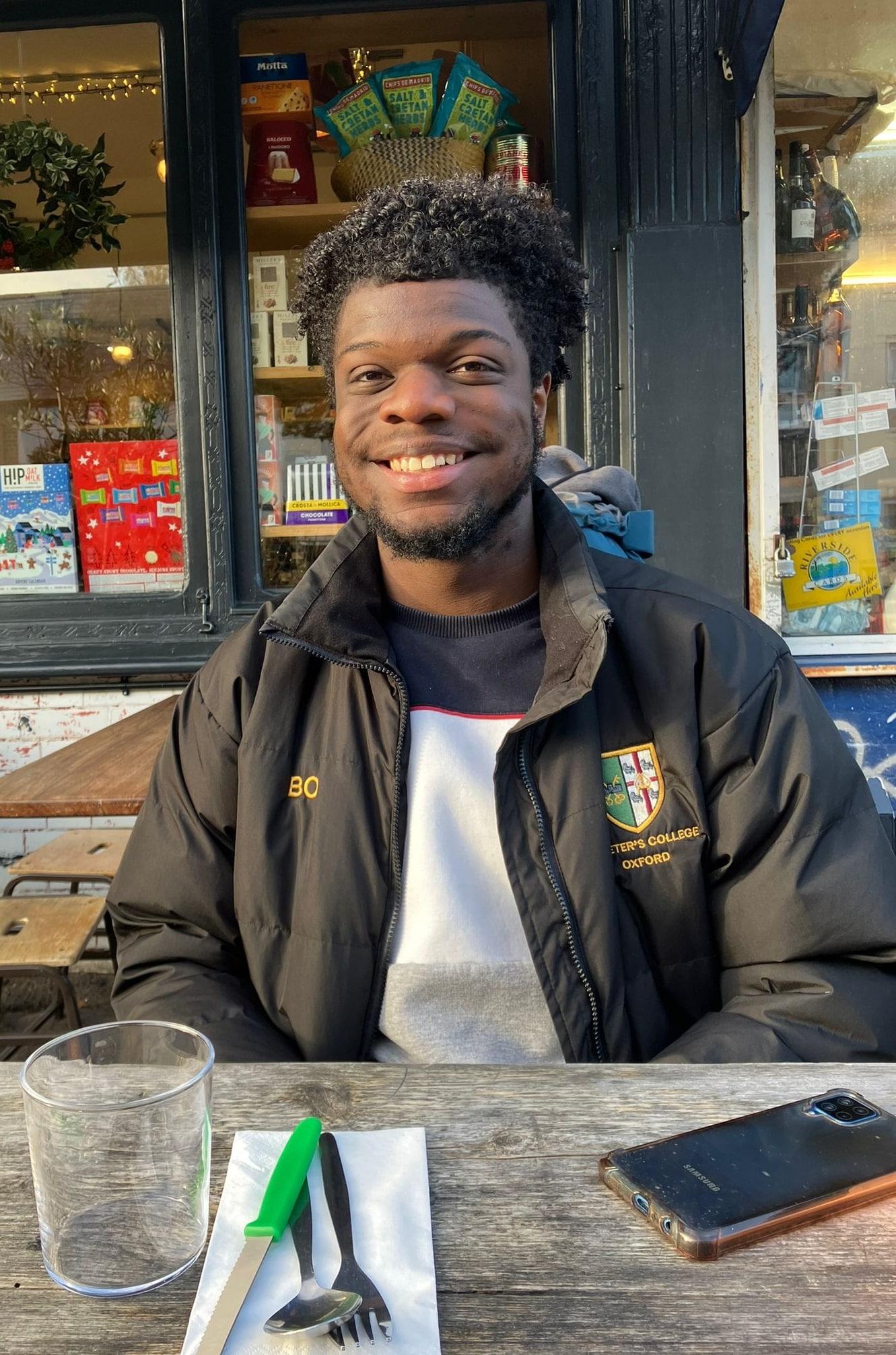 Benedict Okungbowa
Economics & Management, 2021
Student Telethon Caller
Fun fact:
I have been hugged by AJ Tracey.
St Peter's/University activities:
I was the JCR Treasurer for the 2022-2023 academic year. I take part in College football, playing matches on a weekly basis. Additionally, I am an outreach ambassador for Peter's and the University, so I have supported numerous outreach events, contributing to widening access to the University and St Peter's.
Why does alumni support matter?:
Alumni support is important at St Peter's because we have projects that are being worked on or are in development that will significantly benefit the student body, and alumni support is a crucial aspect in being able to deliver them. Furthermore, especially now in the cost-of-living crisis, St Peter's has pledged more financial help for students, which is so important for us, but St Peter's needs all the support it can get to fulfil this pledge, and alumni, who understand the costs of living in a city like Oxford, as well as the general running costs of being a student, are a major source of help.