Home page
Choir and Music Reunion
23 October 2022, 3:30pm-10pm
College alumni
echo do_shortcode( '[rb_share_button modal="0"]' ); ?>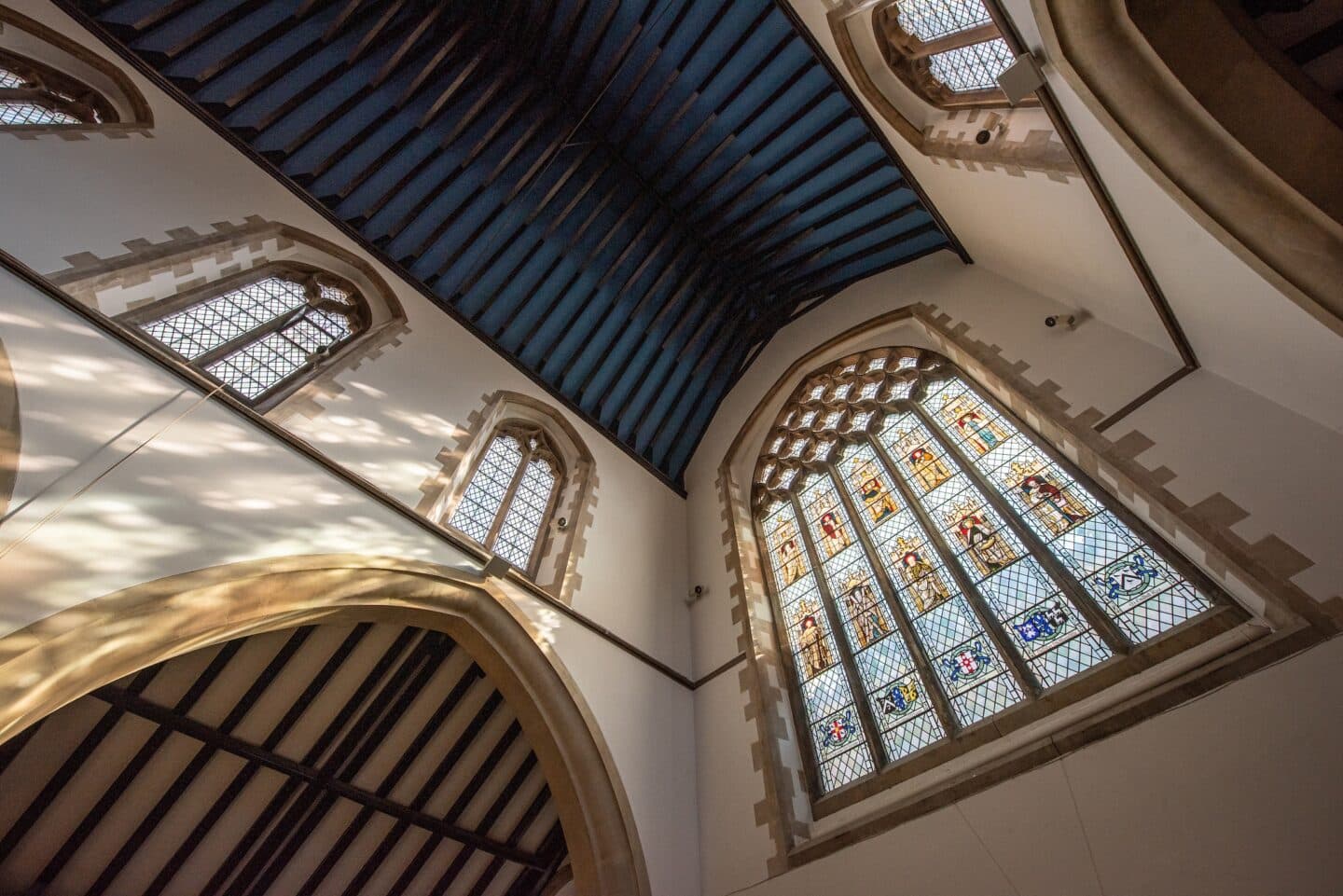 We are delighted to invite alumni back to College for a special Choir and Music Reunion Evensong and Dinner on Sunday 23 October. This will be the first official reunion of its kind and will feature an Alumni Evensong, with former Choir members swelling the ranks of the existing College Choir, followed by a formal dinner in Hannington Hall. Invited alumni are welcome to join for all or part of the programme.
Programme
3.30pm –  Welcome Tea
4.30pm – Rehearsal for Evensong in the College Chapel
6.00pm – Evensong sung by the College Choir and former Choir Members
- A Hymn for St. Cecilia (Howells), conducted by Jeremy Summerly, and played by a current SPC organ scholar.
- Magnificat and Nunc Dimittis 'Collegium Regale' (Wood), conducted by Roger Allen, played by David Quinn.
- Hear my words (Parry), conducted by Quintin Beer, played by Roger Allen.
7.00pm – Pre-dinner drinks
7.30pm – Dinner in Hall
Spaces are limited and will be allocated on a first come, first served basis. Whilst the tickets are only available to Choir and Music Alumni, the Evensong Service itself will be free of charge and open to the general public.
Dress code
Lounge Suits for all aspects of the event. Please note this change from Black Tie as originally noted in the Save the Date. This alteration has been made in view of the full programme, and we are thankful for all of the helpful suggestions we received.
Mailing list
Emeritus Fellow in Music and Former Director of Music Dr Roger Allen has done a sterling job to assist the Development Office in compiling the mailing list for this event. However, it remains possible that some alumni have been inadvertently omitted from this communication. We therefore encourage you to pass this message around your network from your own time at St Peter's, and let us know if anyone has not received the email who should have done. In this case please write directly to the Development Office: development.office@spc.ox.ac.uk.
Registering for the event
We are thrilled to welcome Music/Choir Alumni back to St Peter's in October; to hear about your time as musicians in College, and to share with you our plans for future musical ventures at St Peter's College. If you are eligible, and would like to attend, please book using the registration link below. Unfortunately, due to capacity, it is not possible to invite guests who are not St Peter's Choir Alumni to this event.
We are delighted to be releasing Dinner Ticket at £30 for all young alumni who graduated in 2017 and since. Partial refunds will be processed for those in these year groups who have already paid for the full price ticket.
We would be grateful if you could register by Monday 10th October.
Event location

This event will be held within the following location:

Event Categories

This event is associated with the following event categories:
Welcome to our new students! Find new student information here.